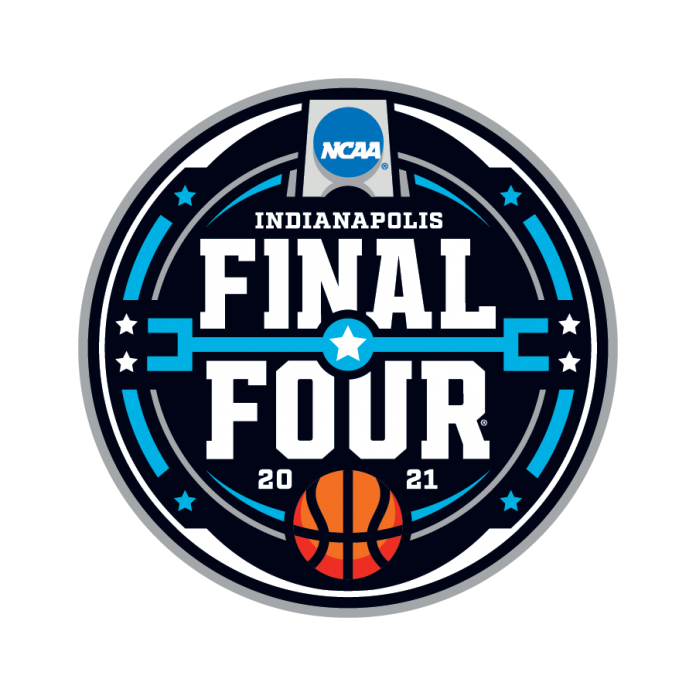 Gonzaga was expected to be here. UCLA was the second-to-last at-large team in the field. It's been a fun ride for both teams up to now, but for different reasons.
The Bulldogs are putting in one of the best college basketball seasons of all time and are dominating opposition, while the Bruins have used a combination of luck and hot shooting to make the Final Four. Gonzaga opened as a huge -14 point favorite with an over/under 144.5.
If this game was played before the tournament, Gonzaga would probably be closer to a -20 point favorite. However, after a five-game winning streak, UCLA has jumped in the metrics and is now a top-20 team in the country, partly because of the Pac-12's dominance in the NCAA tournament. 
Even with that success, it's been a fortunate route for UCLA. They overcame an 11-point halftime deficit against Michigan State in the play-in game, got a couple favorable matchups, used a historically bad free-throw shooting performance by Alabama to advance and then gave up just 49 points to one of the most efficient offenses in the country while getting more than 50% of their points from one player in the win against Michigan.
Both teams have covered every game up to now, but Gonzaga's run has been a little more ho-hum. The Bulldogs have had the highest spread in every round of the tournament and have covered every one.
In a game many thought could be their undoing, they throttled what was a good USC defense, not only scoring at will, but also by controlling the other end of the court.
The Zags continue to have the No. 1 offense in the country and their defense is now ranked no. 5 in terms of adjusted efficiency.
Because of that, UCLA doesn't really have any advantages in this matchup going by the numbers. They used length on the perimeter to beat up Michigan, but that's not going to work against Gonzaga, or at least, it shouldn't.
The problem for UCLA is that while it likes to play slow, that hasn't worked against Gonzaga all season.
The Bruins mucked it up against Michigan and it worked. But for the Zags, they've already had teams try to do that against them, as they've had at least 70 possessions in all but four games this season.
One of them was the win against Oklahoma in the Round of 32 and another was a 98-75 demolishing of Virginia earlier in the season.
The Bruins will try and make this game as ugly as possible, but that could backfire, similar to what happened with USC. The problem is that the Zags are almost a guarantee to score at least 80 points, having done so in all but three games this season.
Against the bigs of USC, they had no problem cutting to the hoop and getting easy buckets on almost every possession. In addition to Drew Timme having an edge against Cody Riley and company, the flow of Gonzaga's offense will continue to get open looks.
And if Timme could get his shots against the Mobley brothers, there's no question he'll do the same against UCLA's bigs, who battled foul trouble all game against Michigan. 
Timme has been the unquestionable winner of this tournament, scoring 75 points over the last three games to go with 12 assists. He's seen every kind of defense and it doesn't matter what teams do against him.
That's because you can't really double team him with the players around him. Jalen Suggs is the best NBA prospect on this team and almost had a triple-double last game, totaling 18 points, 10 boards and eight assists.
Corey Kispert hasn't been talked about as much in the tournament, but he's still shooting better than 45% from deep with Andrew Nembhard and Joel Ayayi two guards who do everything else.
UCLA has size on the perimeter in everyone but Tyger Campbell, who is listed under 6-foot. Given that all of Gonzaga's starters are at least 6-4, that could be a problem.
Otherwise, UCLA should be able to match up at the other positions. The problem is that Campbell will probably be posted up frequently and then Timme will have an advantage down low against anyone he faces. 
On the other end, Gonzaga's length and activity will be a similar problem for UCLA as it was to USC, who couldn't hold onto the ball in the first half. They eventually figured things out, but given how UCLA's offense looked against Michigan, it'll be hard to back them in this matchup.
Riley may have a weight advantage down low, but he's still not a guy who will take over a game, while Campbell isn't a regular scorer from the point. Everything for the Bruins will depend on their three 6-6 forwards who are the reason they're in this spot.
Johnny Juzang is the biggest threat after scoring 28 of the team's 51 points, but Jules Bernard and Jaime Jaquez have each had big games over the past couple weeks.
In order to have a chance to win or even cover, all three of those guys will need good games and to hit close to 20 points. Kispert will likely get the job of taking Juzang first, but Gonzaga is good enough that they can switch everyone on the perimeter and it probably won't matter who defends who. 
UCLA will want to slow things down, but unless Gonzaga has its worst offensive performance of the season, similar to Michigan, that probably won't work. Mainly because if the Zags get out to a double-digit lead early, UCLA can't keep playing slow and hope to catch up.
They'll then have to pick up the pace and when that happens, their defense could become an even bigger problem.
The Bruins have played well up until now and while everything has worked to their favor, this may be the first time that things don't work out for them, against a Gonzaga team who doesn't know how to play bad.
Score Predictions below.
 1st score using full season data
 2nd score using last 4 games data
 3rd score using last 7 games data
  
    
UCLA                     145.0          72   NEUTRAL 
Gonzaga                  -13.0          75 using full season data
  
UCLA                     145.0          64   NEUTRAL 
Gonzaga                  -13.0          69 using last 4 games data
  
UCLA                     145.0          71   NEUTRAL 
Gonzaga                  -13.0          74 using last 7 games data