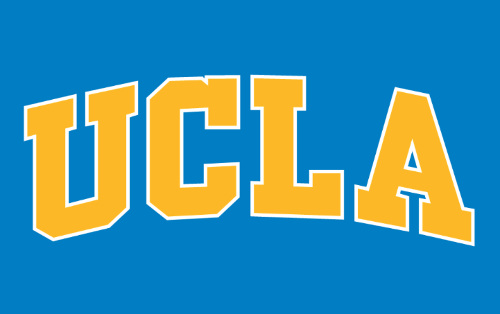 Michigan has quietly gone about its business as a 1-seed, taking down everyone in its path, almost too easily. The Wolverines don't have one of their better players, but they're playing just as good as they have at times this season and were an early -7.5 point favorite against UCLA with an over/under of 136.
UCLA started this tournament by taking down another Michigan school, coming back from an 11-point halftime deficit to beat Michigan State in overtime. Since that halftime, the Bruins are playing at a level not many thought existed.
They entered the tourney with four-straight losses, but they've had the right combination and a bit of luck to make the Elite 8 with this being their hardest test yet.
Michigan has won games through versatility, taking down offensive-heavy LSU and then disposing of a defensive-focused Florida State team. This matchup is a little bit of both. The Bruins have suddenly jumped to be the 11th-best offense in the country based on adjusted efficiency, while their defense has done just enough the last few games.
That lack of defense could be the main problem in this matchup because while they beat Alabama, they also gave up a 56.1% shooting percentage inside the arc and numerous easy baskets, something Michigan just did against FSU. To have a chance at the upset, UCLA will need to hope Michigan falls back to earth and then maybe misses a couple key free throws.
Almost every matchup favors Michigan in this game. Hunter Dickinson has the size and overall edge over UCLA's lone big, Cody Riley. Dickinson hasn't been putting in huge numbers, but he's still a key in the paint and leads the team with 14.2 points and 7.6 boards per game.
The bigger thing for Michigan the last few games has been the play of everyone but their stars. Despite barely averaging 10 minutes per game for the season, Brandon Johns has been as useful as anyone in the tournament, averaging more than 10 points per contest.
Chaundee Brown is another guy who failed to score double digits in back-to-back games all season but has 33 points over the last two. Combine that with usual production from Franz Wagner, Eli Brooks and Mike Smith, and they still have enough to win games without Isaiah Livers. 
In addition to having an efficient offense, Michigan also ranks top 10 in the country in adjusted defensive efficiency. The Wolverines clog the paint with Dickinson, while Wagner and Johns limit anything else that's nearby with Brooks and Smith pestering on the perimeter.
At some point, UCLA's luck will run out and there's a decent chance it comes against this defense. The Bruins are simply getting timely buckets and their best players score in every key situation, something that could change in this matchup.
Riley has done enough the last two games, but he'll likely have trouble against Dickinson and he's unfortunately the only true big UCLA has. It'll be up to Johnny Juzang, Jaime Jaquez, Jules Bernard and Tyger Campbell to do everything offensively with a sprinkle of David Singleton.
Campbell runs point and will need to win his matchup against Mike Smith. Jaquez is probably their best all-around player, Juzang is usually the first scoring option and Bernard seems to hit every big basket. 
The couple advantages that the Bruins may have is that two of their guys should have a matchup advantage on the offensive end. Brooks, at 6-1, will have to guard a 6-6 forward, while Johns, at 6-8 and less athletic, will have to guard one of them, as well.
It's likely Wagner will take out whoever is scoring the most, but in that case, one or two of Juzang, Jaquez and Bernard will have an advantage. That's not a lot but UCLA needs any kind of advantage it can get.
The Wolverines are in a great spot to head to the Final Four unless something weird happens in this game, something that wouldn't be surprising given the Pac-12's dominance in this tournament.
UCLA will need an almost perfect game offensively to have a chance unless its defense steps up and does more than any of Michigan's prior opponents have been able to do.
Check back for score predictions