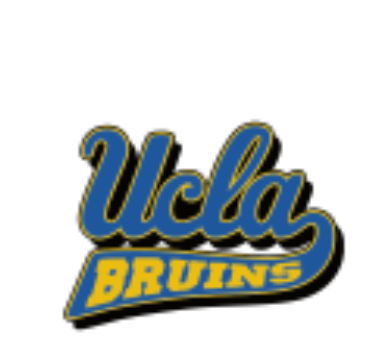 These teams are in the play-in game for a reason. They weren't good enough to get a better seed and barely made the NCAA tournament. Michigan State and UCLA are big names on a national scale, but their styles of play could result in an ugly game. 
The Spartans closed the season winning five of their last eight, which is the only reason they're in this spot with a 15-12 record. They have wins against some of the best teams in the country, but they also looked incompetent at times in a couple recent games against Maryland and lost by double digits to both Northwestern and Minnesota.
UCLA Not Full Strength
The Bruins aren't at full strength, which is the main reason their season took a dive after a 12-2 start. Since losing two of their regular big men, they closed the season with a 5-7 record, losing their last four. They don't have the same quality of wins as MSU unless you consider a season sweep of Arizona elite. 
It's likely Michigan State will want to speed things up because UCLA prefers to play slow and is one of the slowest-paced teams in the country. The Spartans usually like to run, but as long as their opponent got back on defense, they couldn't really do that this season.
The only way for them to advance in the tournament is if Aaron Henry gets help after he led the team with 15.3 points, 5.7 boards and 3.5 assists per game. Joshua Langford is shooting less than 37% from the field and Rocket Watts is even worse, and those two are expected to be the second and third scoring options.
Of course, anyone could step up, as Joey Hauser is second on the team in scoring and Malik Hall is coming off a career-high 19-point performance in the loss to Maryland.
UCLA doesn't defend the three well, but that doesn't really matter against Michigan State, a team that barely shot 30% from deep in Big Ten play. The best thing for the Bruins is that they have a few guys to throw at Henry, as Johnny Juzang, Jules Bernard and Jaime Jaquez all have the size to deal with him. 
MSU Weakness – The Post
MSU's biggest weakness may be in the post and unfortunately for UCLA, that may not be an area it can capitalize on because of injuries. Cody Riley is their only relevant big man and while it's possible he could be in for a huge performance, he's averaging just 10.2 points and 5.2 boards per game.
The Bruins are more about spreading the ball around, as all five of their starters average at least 10 points per game. Tyger Campbell, a player who was recruited by MSU, runs the offense and averages 5.6 assists per contest.
If Riley struggles against Marcus Bingham or any of MSU's bigs, it'll likely fall to whoever steps up in the backcourt. Campbell has failed to score more than 10 points in the last five games, and winning will likely come down to one of the 6-6 forwards.
Juzang Leading Scorer 
Juzang leads the team in scoring, but he's extremely inconsistent, recently scoring 25 points against Colorado and then six points against Oregon the next game.
Because of UCLA's injuries, there's a chance MSU actually has an edge in the paint, but only if Malik Hall can replicate what he did last game. Otherwise, the Spartans don't have a ton of paint scoring and are usually outscored in that department. 
People will be betting on Michigan State because of Tom Izzo and the huge wins it had this season, but this matchup will likely be ugly and come down to the wire. That being the case, looking at the under may be a better play than taking either side.
Here are the score predictions from our model:
UCLA                     136.5          68   NEUTRAL 
Michigan State            -1.0          64 

using full season data


  
UCLA                     136.5          64   NEUTRAL 
Michigan State            -1.0          65 

using last 4 games data


  
UCLA                     136.5          66   NEUTRAL 
Michigan State            -1.0          65 

using last 7 games data