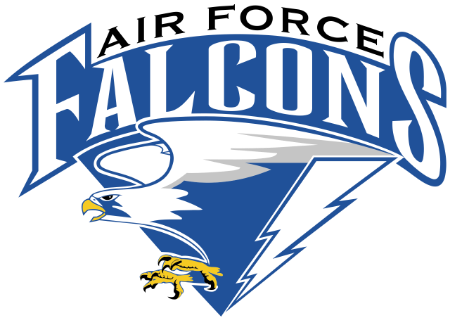 Army's season has taken a major turn for the worse and a trip to Colorado Springs isn't going to help. Air Force was a -15 point home favorite as of Wednesday with an over/under of 45.5.
The Black Knights almost stole a win at Michigan early in the season, but things have fallen apart, losing their last four against sub par competition. Opening the season with an over/under of 10 wins, the season has gone poorly, to say the least.
It's been kind of the opposite for the Falcons at 6-2 and while they lost to Navy, they've had a few other impressive wins against Fresno State and Utah State. Things were almost the opposite a year ago when Army won 17-14 and its goal this season will be to keep it similarly close.
The problem is that Air Force's defense has taken a big jump, allowing 92.8 rushing yards and 21.9 points per game. It struggled a bit at Navy, but Army isn't playing at the same level as Navy.
That said, the Black Knights aren't playing as bad as the numbers suggest. They've ran for more than 240 yards in each of the last two games to go with a time of possession close to 40 minutes.
They're averaging 4.7 yards per carry as a team behind quarterback Kelvin Hopkins Jr. and top tail back Connor Slomka. Sure, neither Hopkins nor Slomka are above 4.3 yards per carry, but the triple option has worked in most games and there are signs that point to success in this matchup.
However, Navy completed six passes for 162 yards in that game and Hopkins hasn't really shown that ability.
The other side to the problem is the Army defense which is giving up more points than a season ago including 150 rushing yards per contest. It's dominating possession, but opposing defenses have had no trouble moving the ball and that'll be a problem in this game.
Air Force is averaging 36.6 points per game and also has the elevation factor in its favor. Donald Hammond III runs the show and hasn't been needed to pass as much since attempting 25 passes against Navy.
That will only happen if Air Force can't run the ball and Army's defensive numbers don't suggest it can stop the run. The Falcons have carved through the MWC, averaging 5.4 yards per carry. Kadin Remsberg leads the way at 5.9 yards per carry, while Taven Birdow and Timothy Jackson aren't far behind.
Then again, unlike the rest of the MWC, the triple option isn't new to Army. The spread is rarely this big between these teams, though it was -16 in 2016 and Air Force covered in a 20-3 win. That could happen again, but it's not like Army's offense isn't moving the chains.
The under is 3-0-1 in Army's last four road games and Army is 4-0-1 ATS in its last five on grass. The under has hit in the last five meetings between these schools. Air Force is 5-1 ATS in the last six meetings, but the road team is 4-1 ATS in the last five.
Our Pick – Air Force -15.5