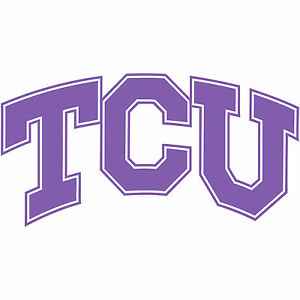 The schedule is picking up for Baylor, the last undefeated team in the Big 12. The Bears don't have an easy game the rest of the season and a TCU team sits in their way this Saturday. The Bears were small -2 point road favorites with an over/under of 49.5 as of Wednesday.
After a run of high-scoring games, TCU and Baylor played in a defensive battle last season, with TCU winning 16-9. Part of that was because each team had good defenses and the other was that neither was good offensively.
Baylor has won games via a combination of both this season and last week it was the defense that led the way in a 17-14 win over West Virginia. TCU has been hard to peg down, though has won both of its home games in Big 12 play, the latest of which came against Texas. TCU's offense maybe isn't consistent, but it has been getting the job done at home.
That offense will be what decides this matchup because Baylor doesn't exactly have a lock down unit. It has been good, allowing less than 20 points per game, but already struggled to keep teams like Texas Tech and OK State in check.
The question is what the Horned Frogs can do behind Max Duggan, who was great in the win against Texas, but also threw three interceptions in last weekend's loss to OK State. He's completing 57.7% of his passes on 6.8 yards per attempt and there's no telling how he'll look in a given game.
The bonus is that Duggan is probably a better runner, rushing for at least 72 yards in each of the last three games. Complemented by running backs Darius Anderson and Sewo Olonilua, the offense is averaging a solid 5.0 yards per carry.
The other end has been equally frustrating for TCU, who usually has one of the better defenses in the conference. Instead, the Horned Frogs are giving up 26.1 points per game even though they haven't allowed a ton of yards, partly because of offensive turnovers.
Baylor had been cruising until the West Virginia game when it couldn't get anything going en route to just 17 points at home. Charlie Brewer has been the reason for success, averaging 9.7 yards per attempt for 14 touchdowns and three interceptions.
The recent problem has been the line which has led to 11 sacks in the last two games and that's something TCU can capitalize on. That said, the Bears should be able to run the ball between John Lovett and JaMycal Hasty, who are both averaging at least 6.3 yards per carry.
Neither team has a major edge in this game, but Baylor gets the slight nod because of how consistent it has been. The worry is that Baylor could be looking ahead with Oklahoma on the schedule a week from now. While the Bears are favored, this isn't the type of matchup to overlook and Texas found that out a couple weeks ago.
Baylor has covered its last six following an ATS loss, while the over has hit in TCU's last four on grass. The underdog has covered the last seven meetings between these schools and the Horned Frogs are 6-1 ATS in that period.
Our Pick – Baylor -2