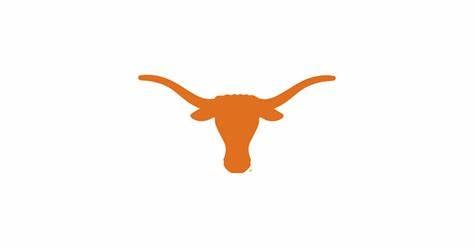 Kansas State is suddenly one of the hottest teams in the Big 12 having won its last three including the thriller over Oklahoma. The same can't be said for Texas, which fell to TCU a couple weeks ago. Back home, the Longhorns are hoping to regroup and were -7 point favorites with an over/under of 58 early in the week.
K State is winning games by leading the possession battle and locking down opponents to 20.4 points per game. While it's allowing 166.8 rushing yards per contest, that hasn't been an issue in recent wins. Texas hasn't had a major problem scoring this season, though has struggled to move the ball consistently against better defenses like in recent losses to OU and TCU. 
The Longhorns are only as good as Sam Ehlinger, who is averaging a mediocre 7.8 yards per attempt for 23 touchdowns and seven interceptions. His numbers were better earlier in the season, but he's slipped a bit and threw four picks last game.
The good news is that K State's weakness is against the run and that's where Ehlinger can capitalize with running back Keaontay Ingram, who is averaging 5.0 yards per carry. The talent is there for Texas to rebound, but winning by seven points is another question because of the other side of the ball.
When these teams met last season, it was a defensive battle, but it's unlikely to go the same way because of how bad the Texas defense is. The Longhorns maybe regrouped over the bye week, but they've been terrible, allowing 465.5 yards and 31.5 points per game. They've given up points to everyone, including some of the weaker offenses in the conference like Kansas and TCU.
Offense is where the Wildcats are winning games because they're running on every defense, averaging 4.8 yards per carry as a team. Quarterback Skylar Thompson doesn't have a passing touchdown in either of the last two games, which shows where the bread is buttered for this offense.
hompson has rushed for 10 touchdowns and he's complemented by top running back James Gilbert, who is averaging 5.6 yards per carry. Those two have been enough with others sprinkled in like Jordon Brown and Harry Trotter.
Texas may have the better team, but if its defense didn't improve over the bye, there's no reason to think it will be able to cover a game by more than a touchdown. Only a couple games ago, it was lucky to take down Kansas at home. K State has a better defense and has the offense to control possession.
The over is 4-1 in Texas's last five games following a bye, but the under is 21-5 in its last 26 at home against a team with a winning road record. The home team is 6-0-1 ATS in the last seven meetings between these schools, but the Wildcats are 9-2-1 ATS in the last 12. The under is also 5-1 in the last six meetings.
Our Pick – Kansas State +7