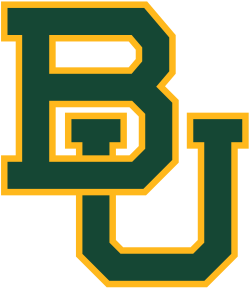 It's been a weird Big 12 season, but both Oklahoma and Baylor have a chance to reach the College Football Playoff. That may be a stretch, but either way, a win is needed in this matchup.
Despite barely winning the last game, the Sooners opened as -9 point favorites for the game at AT&T Stadium in Arlington.
It was a tale of two halves when these teams met in Waco on Nov. 16. Baylor jumped to a 31-10 lead and then couldn't score in the second half, leading to a 34-31 Oklahoma win.
The question for bettors is whether the Sooners figured out their opponent in that last game and they'll continue their play from the second half. That could be possible, but it's not like Matt Rhule will have the same game plan and play into Lincoln Riley's hands.
Almost every game has been close for Oklahoma in the last month. The Sooners went from losing at K State to beating ISU, Baylor and TCU by a combined eight points the next three games.
Baylor doesn't have as explosive of an offense, which is why it isn't getting as much love on a national scale. The Bears are in this spot because of defense which is rarely the case in the Big 12.
They allowed less than 20 points per game and were solid against the pass and rush, which OU found out when it averaged 7.1 yards per pass and 4.4 yards per rush in the first meeting.
No matter, the Sooners will still get a lot of attention from the public because of their offense. Jalen Hurts does it all, completing 71.9% of his passes on 11.7 yards per attempt for 31 touchdowns and six picks, as well as 1,217 yards and 18 touchdowns on the ground.
He's in the Heisman conversation for a reason and Baylor got a dose of that in the second half last matchup.
They'll continue to use a mix of Hurts and running back Kennedy Brooks, who had 93 yards in the first meeting and more than 130 yards in the three games surrounding that performance.
Neither CeeDee Lamb nor Charleston Rambo did much last week, but both have the ability to score on any reception, especially Lamb who is averaging more than 20 yards per catch.
The other side of the ball is where Baylor can cover and have a chance to win. Oklahoma will get its points, but it's also had defensive issues, allowing 4.2 yards per carry and 24.7 points per game. 
The Bears need a top performance from quarterback Charlie Brewer, who is averaging 8.6 yards per attempt for 20 touchdowns and six picks, as well as 340 yards and 10 touchdowns on the ground.
Those are good numbers, but when compared to Hurts, they aren't on the same level. In that prior meeting, running backs John Lovett and JaMycal Hasty combined for four carries even though they both average more than 6.0 yards per carry on the season.
It was an odd strategy to take and one that probably won't be reproduced in the title game. 
Oklahoma has the better offense, but Baylor has the better defense. If Brewer and company can score at a consistent rate and not be shut out for an entire half, Baylor will be in business for at least a cover.
Baylor has covered its last four games, while Oklahoma has covered its last four in December.
The under is also 17-3-1 in Oklahoma's last 21 December games, though that dates back a long way. There are no relevant trends between these teams mostly because it's played on a neutral field.
Our Pick – Anytime you have an 11-1 college football team getting +9 or so in a Championship game on a neutral field, you have to take a close look.
An even closer look is in order when they recently played in a game decided by 3 in which this underdog was ahead 31-10.
Our model predicts a 28-27 Sooner win when taking the entire season into account. However, when only using data from the last 7 and last 4 games, the model predicts a straight up Baylor win by 5 to 12 points.
These teams have played an even strength of schedule. Both teams come in with offensive yards per point numbers of roughly 12.5 which places them in the top 25 offensively in the nation.
However, using that same ypp stat to rank, Baylor is 11th in the land defensively with a ypp number of 19.4 (very good) while the Sooners ypp number of 13.1 has them ranked 100th in the nation (very poor) out of 130 teams.
We doubt many would be shocked if Baylor won this game straight up. With that in mind, and considering that Baylor also has a chance at some same season revenge, will gladly take the bundle of points with the Bears in this spot. Baylor +9