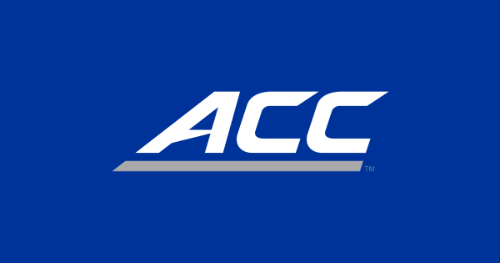 No one thought the ACC Championship game spread could be larger than it was a year ago, but that's what 2019 brings to the table.
Clemson was a -27 point favorite (against Pitt) in last year's title game and opened this one against Virginia as a -28.5 point favorite with an over/under of 54 for the game at Bank of America Stadium in Charlotte.
There may not be a single stat that suggests Virginia has a chance in this game. It won the ACC Coastal division, but lost at Miami when it scored nine points and lost at Louisville, who lost to Clemson 45-10 the week before.
Sure, the Hoos deserve to be in this spot because they beat the Hokies last week, but it's hard to see them competing in this game, especially if Clemson still wants to impress the committee.
Since almost losing at UNC, Clemson has won its last seven games all by at least 31 points. That's a good reason why this spread will only move up throughout the week.
The Tigers haven't allowed more than 20 points in a game and are giving up just 2.9 yards per carry. The last time Virginia played a run defense this good, it lost 17-9 to Miami.
That's because if the ground game isn't working, quarterback Bryce Perkins doesn't have a good enough arm to move the ball consistently.
Perkins is great rushing the ball with 687 yards and 11 touchdowns, but he's also been sacked 36 times and that's not going to work against this Clemson defensive front which has 35 sacks.
It doesn't help that top running back Wayne Taulapapa is averaging 4.0 yards per carry for 416 yards.
Passing the ball, Perkins is mediocre, completing 64.2% of his passes on 7.1 yards per attempt for 16 touchdowns and nine interceptions. This offense has moved the ball fine on bad defenses, but Clemson is not a bad defense.
Virginia also has a problem on the other side of the ball even though it has some of the better numbers in the ACC, allowing 336 yards and 23.5 points per game.
That is surprisingly the one thing going in UVA's favor because Clemson struggled against the two best defenses it faced, Texas A&M and UNC.
While that came earlier in the season, it can't be overlooked because they've faced a bunch of cream puffs the last two months.
Trevor Lawrence doesn't have outstanding numbers, averaging 9.1 yards per attempt for 30 touchdowns and eight interceptions, but a lot of those bad outings were earlier in the season.
He's completed more than 70% of his passes for 16 touchdowns and no picks in the last five games. And Virginia still has to worry about Travis Etienne, who is averaging 8.3 yards per carry for 1,386 yards and 16 touchdowns. 
It's reasonable to think Clemson will find some resistance in this game because it hasn't seen a real defense since UNC. If Clemson fails to reach 40 points, Perkins and company just need around 10 points to cover.
The over has hit in Virginia's last four games overall and last five on grass, while the under has hit in Clemson's last four in December. These teams last played in 2013 so there are no relevant trends.
Our Pick – One way to approach an apparent mismatch like this is to take a look at the underdog for the first quarter and first half.
Afterall, this IS a Championship game. Emotions will be sky high. This type of a set up can often make a team become better than they are, even if only for a short time until the talent takes over the game.
So we'll take a stab at Virginia here in both the 1st quarter and the 1st half, thinkiung they can make a game of it for a bit.
Virginia +7 1st quarter and Virginia +17 first half.