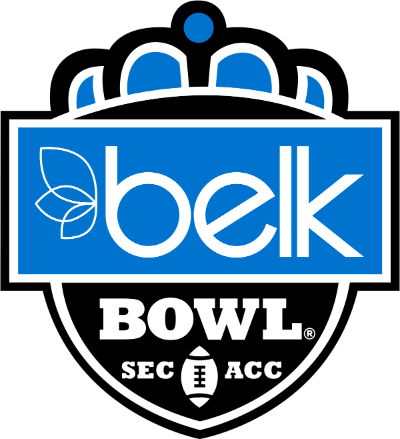 The Belk Bowl has had some of the more surprising results over the last few years as the ACC has beaten the SEC in the last three matchups. This one projects to be a fight until the end because you don't know what to get from either Virginia Tech or Kentucky. The Hokies were early -2.5 point favorites with an over/under of 46.5.
Virginia Tech had a pretty weird season. It lost to Duke by 35 points, but it also almost beat Notre Dame and was on a run before falling to Virginia in the finale. It was unpredictable on both sides of the ball, though the retirement of long-time defensive coordinator Bud Foster could give the defense a boost.
Kentucky has other ideas after it turned into a run-first option offense behind Lynn Bowden Jr., a wide receiver at the beginning of the season. Its defense often kept things close and Bowden either ran up the score or failed to move the ball. It was hit or miss from scoring 13 points against Tennessee to pouring 45 points on Louisville.
The Hokies will likely prepare to face Bowden at quarterback, but there's no guarantee that's the route the Wildcats will take. For starters, he declared for the NFL Draft so this will be his last game with the team.
He could either play the entire game or UK will turn to a drop-back quarterback with a look toward the future. Either way, the Hokies have a solid overall defense, allowing 3.7 yards per carry and 6.6 yards per pass.
When Bowden was on the field, Kentucky didn't really pass the ball, as he completed less than 50% of his 62 attempts. It was all about gashing teams on the ground as he ran for 1,235 yards and 11 touchdowns on 8.2 yards per carry.
That's an impressive rate considering defenses knew he wasn't going to pass. If it wasn't Bowden, it was one of the three running backs getting carries between Asim Rose, Kavosiey Smoke and Christopher Rodriguez Jr. Oddly enough, Bowden closed the season as the top receiver, catching 11 more passes than anyone else.
On the other side of the ball, Virginia Tech will likely try and attack UK's rush defense which allowed 4.4 yards per carry. If that doesn't work, it could be trouble because Kentucky had one of the best pass defenses in the country, allowing 6.3 yards per attempt and less than 175 passing yards per game.
The Hokies eventually landed on Hendon Hooker as the starting quarterback and he kind of revived the offense after the bad Duke loss. In seven main appearances, he averaged 10.3 yards per attempt for 11 touchdowns and two interceptions (both thrown against UVA). Considering no one had more than 33 receptions, it was impressive that he averaged more than 10 yards per pass.
The problem for the Hokies was the ground game that averaged 3.9 yards per carry as a team. Hooker is plenty mobile, but the VT QBs were sacked 28 times altogether. While it may not work, running back Deshawn McClease will get 10 to 15 carries, but in the end, everything will depend on Hooker.
Kentucky was a weird team this season and it wouldn't be surprising if there was a trick or two in the playbook under Mark Stoops given the athleticism of Bowden. That could decide things because neither team has a major advantage on either side of the ball.
The over is 5-1-1 in Virginia Tech's last seven against the SEC and the Hokies are 5-1 ATS in their last six overall. Kentucky has covered its last six in non-conference play and its last four against a team with a winning record.
Our Pick – Historically, our model is at it's best when picking underdogs to win straight up. Such is the case here and that's the way we're going in this one.
Kentucky +3