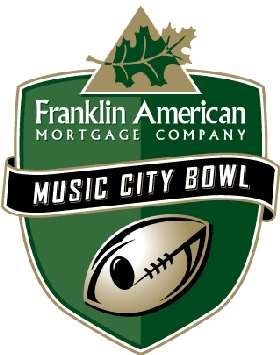 The Music City Bowl presents two mediocre teams with two younger coaches looking to make a mark in their respective conferences. Unsurprisingly, the SEC's Mississippi State was an early -4.5 point favorite with an over/under of 63.5 for the game in Nashville.
Joe Moorhead hasn't had the best first two seasons at Mississippi State, but a bowl win would put some positives on a 6-6 record. Unfortunately, the Bulldogs don't have a ton of good numbers as two of their three SEC wins came against Ole Miss and Arkansas. At the least, they beat Kentucky earlier in the season and UK destroyed Louisville in the regular-season finale.
The Cardinals were considered good in the ACC with a 5-3 record, but they didn't have enough to compete against Notre Dame and UK out of conference. Their offense got them some big wins over bowl teams, but their defense was an issue at times. Scott Satterfield won coach of the year in the Sun Belt last year and in the ACC this year, and maybe more importantly won all three bowl games while at App. State.
The problem is that all of those bowl wins came against MAC teams and that's not where Mississippi State is from. The other thing is that Louisville allowed 446.3 yards and 33.8 points per game. That's how they lost to Kentucky and that's where they'll have trouble in this matchup after allowing 5.5 yards per carry.
MSU didn't have the most consistent offense, but a lot of that is due to playing in the SEC West. Either way, they were a run-heavy team and should be able to pound that strategy in this matchup. Running back Kylin Hill was one of the bright spots on the team with 1,347 yards and 10 touchdowns on 5.7 yards per carry.
Tommy Stevens is back from injury, but Garrett Shrader was the guy in practice leading up to the bowl. No matter who is at quarterback, both averaged close to 5.0 yards per carry and it wouldn't be surprising if the Bulldogs stuck to that strategy the majority of the game.
The Bulldogs are a bit more respectable on the defensive end, but they still had issues allowing 28.1 points per game and 8.4 yards per pass. That pass defense could be an issue in this matchup because while they played a tough schedule, they let Bo Nix toss for 335 yards on 21 attempts.
The Cardinals have the tools to stay competitive, assuming they don't repeat their last performance when they couldn't move the ball against the Wildcats. Micale Cunningham has battled through injury, but he has good overall numbers, averaging 11.4 yards per attempt for 20 touchdowns and five picks, with a lot of those going to top wideout Tutu Atwell (1,129 yards, 12 TD).
For them to have a chance, he needs to repeat what he did against NC State and Syracuse, and not Kentucky. Otherwise, they're also a run-first offense as Cunningham averages 4.0 yards per carry, which was often enough in the ACC combined with running back Javian Hawkins, who had 1,420 yards and eight touchdowns on 5.9 yards per carry. 
The difference between these teams is that Miss. State had a slightly better run defense and that could come up huge unless Cunningham goes off. Louisville didn't really stop anyone's rushing game all season, and that's where the favorite has an edge.
Mississippi State has failed to cover its last four games against a team with a winning record and the over is 5-1 in its last six neutral-site games as a favorite. The over has hit in Louisville's last four games and the Cardinals have failed to cover in their last four against the SEC.
Our Pick – Our model has Miss State winning this game by 6 to 10 points. There's another angle to zoom in on here that has been very profitable, not only in Bowl games, but college football betting in general.
That angle is to go with the team that is significantly better in terms of yards gained per rushing attempt differential. Teams that gain more per attempt than they give up.
There was only one other bowl game with as big of a differential between two teams and that was Buffalo over Charlotte, an easy 31-9 winner.
Miss State -3.5