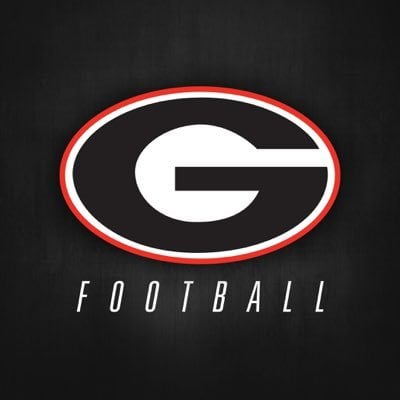 Georgia didn't have a bad 2018, finishing with an 11-3 record, but if you ask any fan, that record doesn't matter. Once again, the Bulldogs faltered late against Alabama and that led to an uninspiring performance in the Sugar Bowl. They'll look to once again run through the SEC East with hopes of making the College Football Playoff. They are the easy favorite in the East and have the third-best odds to win the National Championship at +800 (at 5Dimes Sportsbook), only behind Clemson and Alabama.
There was some concern about Jake Fromm coming out of the spring Game, but fans shouldn't be worried unless that poor play carries into the first few weeks. He's coming off a stout 30-touchdown, six-interception season, which includedthrowing for 300 yards and three touchdowns on Alabama. James Coley was promoted to offensive coordinator, but that shouldn't change much since he served as co-OC last season. Outside of Fromm, there are some questions, mainly in the receiving Game. Most of last year's top guys are gone, which means Jeremiah Holloman (418 yards) will be the top receiver with Charlie Woerner (11 receptions) the expected top tight end. Both had solid springs so there may not be a drop off, but there likely won't be an improvement. The good news for the Bulldogs is that everything else is mostly the same with another stocked offensive line to go with stud running backs D'Andre Swift (1,049 yards, 10 TDs) and Brian Herrien (295 yards). Much was made in the spring about getting the running backs more targets in the passing Game so that could lead to even more work for Swift, who had 32 receptions last season.
The defensive side showed their strength in the spring Game and should again be one of the best in the country after allowing 18.5 points per Game. The secondary could be the strongest unit as cornerback is stocked with talent between Eric Stokes, Mark Webb, Tyson Campbell and DJ Daniel, and that's after losing Deandre Baker. J.R. Reed has experience at safety, but Lewis Cine got the pub in the spring and could make a mark as a freshman. Of course, the front of the defense is plenty packed with linebackers Tae Crowder, Monty Rice and Jermaine Johnson, as well as tackle Tyler Clark. Throw in incoming playmaker Nolan Smith and there's talent everywhere on the field for the Bulldogs. If that secondary can improve just a little bit, this team is going to be hard to beat.
Georgia's Schedule isn't the best, but it's not the worst. The Bulldogs shouldn't have any trouble with their first three Games as long as they show up at Vandy. The Game against Notre Dame will be interesting, but playing at home, Georgia gets the edge. Outside of Vandy, they only have two other true road Games in the SEC against Tennessee and Auburn. That trip to Auburn could be a problem and even the finale against Georgia Tech isn't a freebie, but this Schedule could've been a lot harder. The Bulldogs have Four true road Games and three of them come against Vandy, Tennessee and GT. That should lead to another SEC East title and if Fromm can improve on last year's numbers, maybe a little more.  
2019 Georgia Bulldogs Football Schedule
Aug. 31 at Vanderbilt
Sept. 7 vs. Murray State
Sept. 14 vs. Arkansas State
Sept. 21 vs. Notre Dame
Oct. 5 at Tennessee
Oct. 12 vs. South Carolina
Oct. 19 vs. Kentucky
Nov. 2 vs. Florida (TIAA Bank Field, Jacksonville)
Nov. 9 vs. Missouri
Nov. 16 at Auburn
Nov. 23 vs. Texas A&M
Nov. 30 at Georgia Tech