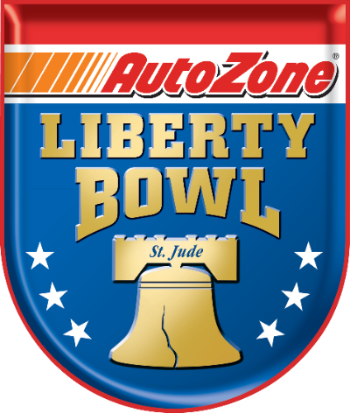 Both teams in the Liberty Bowl are looking up after successful seasons. Navy has almost turned its record completely around after going 3-10 last year and was an early -2.5 point favorite with an over/under of 52 for this matchup in Memphis.
Navy returned to its usual self this season and that almost led to an AAC title appearance. Either way, it dominated Army in the annual game and carved up everyone outside of Notre Dame with its triple-option.
There is some worry because beating up on the AAC isn't a great feat, especially since they faced the three worst teams in the West division, but a 10-2 record is still a good look.
Kansas State had four losses and was a team of streaks. The Wildcats won their first three, lost two, won three, lost two and have now won their last two. Continuing the trend would be a win in this spot, a great result for Chris Klieman in his first season in charge.
They were far from consistent, but wins against Oklahoma and Iowa State stand out more than anything Navy has.
The key will be stopping the triple-option, which K State has little experience against. Sure, they have solid defensive numbers, allowing 21.5 points per game, but they also gave up 4.9 yards per carry.
While the extra few weeks of prep helps, it's never easy playing the triple-option when you never see it. KSU probably has an equal defense to Notre Dame and Memphis, but those teams play the triple-option every year. Of course, sometimes that doesn't matter which is why Navy head coach Ken Niumatalolo is 5-5 in bowls. 
The Midshipmen turned things around this season because they went back to Malcolm Perry, who ran for 1,804 yards and 21 touchdowns on 6.8 yards per carry. As a team, they were at 6.1 ypc with Jamale Carothers breaking onto the scene late, receiving 40 carries in the last two games.
If they get behind, Perry will likely be asked to pass, which is never easy to rely on, though he averaged 13.0 yards per attempt (79 passes).
The Mids also have stout defensive numbers, allowing 22.8 points per game and just 3.3 yards per carry. Again, a lot of that is because of schedule as they gave up points to the best offenses faced including Memphis, Notre Dame, Tulane and Houston.
The problem is that the Wildcats didn't show a ton of consistency, from blowing up Oklahoma to struggling at home against West Virginia. They're also run-first behind quarterback Skylar Thompson, who ran for less than 4.0 yards per carry if you include sacks.
They'll likely split running back touches between James Gilbert and Jordon Brown, though they barely combined for 1,000 yards. Still, they could have an advantage if Thompson has one of his better passing performances, though similar to Navy, he doesn't pass much if ahead. He was fine averaging 7.7 yards per attempt for 12 touchdowns and five interceptions, most of the passes going to Dalton Schoen.
The numbers are great for Navy, but it's hard to ignore its mostly easy schedule. Kansas State has battled in the Big 12 all year and that experience could be enough to get an upset. Then again, their run defense could end up allowing 300-plus rushing yards to the triple-option and they'll need Thompson to air it out which is what they don't want.
Navy has covered in its last four overall as a favorite and last five bowl games. Kansas State doesn't have a ton of trends, though closed the season 6-1 ATS in the final seven games with the under 5-2 in those contests.
Our Pick – Navy's two biggest tests this year came against Memphis and Notre Dame and they failed both, by 12 and 32 points.
It's safe to say that Kansas State, and many other teams for that matter, would be 10-2 with Navy's schedule. That's not a knock on what Navy accomplished this year.
Kansas State had much more success when they stepped up in class. Beating Oklahoma and Iowa State, losing by 3 to Texas and even beating TCU, all bode well for Kansas State when you ask the question, "are they as good as Navy?"
You're asking if they are as good as Navy because after opening as -1 and -2 point favorites at many books, Kansas State now finds themselves in the underdog role at +3.
The question seems kind of silly. Is Kansas State as good as Navy? Even if we rate these two as dead even, it still makes the +3 with Kansas State an attractive proposition.
Certainly the option is an equalizer, but the option doesn't come into play defensively for Navy where this bunch gave up 35 to Memphis, 38 to Tulane, 52 to Notre Dame, 28 to SMU and 41 to Houston.
We'll grab the points…….
Kansas State +3