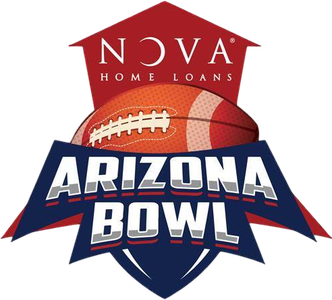 The Arizona Bowl may not be the most-watched bowl on New Year's Eve, but there are plenty of reasons to bet it because neither one of these teams is overly popular. Wyoming is still getting plenty of love as an early -7 point favorite with an over/under of 48.5 for the matchup in Tucson.
Wyoming was just 4-4 in the MWC (7-5 overall), yet it's still considered a much better team. That's because it was competitive in every game, with almost all five of its losses by single digits. The Missouri win was nice in the opener, but near upsets on the road at Boise, SDSU and USU were just as impressive given that those were the best teams in the conference.
Georgia State also opened its season with a huge win at Tennessee, yet it then lost 57-10 at Western Michigan a couple weeks later. They also had some bad Sun Belt losses and lost three of the final four games by at least 14 points.
Momentum may not be a thing, but the Panthers probably don't feel great about how they're playing. Of note, this team finished 2-10 last year.
Wyoming's defense is the outlier in this matchup, allowing 2.7 yards per carry and 17.8 points per game. Sure, it also allowed 265 passing yards per contest and 7.3 yards per pass, but it remains to be seen if GSU can capitalize on that.
Quarterback Dan Ellington had a fine season en route to 7.0 yards per pass for 21 touchdowns and seven interceptions, but he slowed down late in the year after tearing his ACL. Yes, Ellington played most of the final four games on a torn ACL, hence worse rushing numbers.
While he got about a month of rest between games, it's not like he's 100% yet and backup freshman Cornelius Brown simply isn't ready to lead the team.
That's why the Panthers have leaned on the ground game to do most of the work behind Tra Barnett, who has 1,389 yards and 12 touchdowns on 6.0 yards carry. If Ellington was completely mobile, things would be different, but Wyoming's strength is against the run and that could be a problem for this offense.
The other side of the ball is also a problem for the Panthers because they were one of the worst in the country, allowing 36.1 points and close to 450 yards per game. They gave up 5.3 yards per carry and 8.5 yards per pass, which says everything.
Wyoming doesn't have an elite offense, which is why they lost five games, but it was often able to score on bad defenses like those of UNLV and Nevada. The goal for the Cowboys is to run the ball as much as possible because they haven't been able to pass since Sean Chambers went down with injury.
Backup Tyler Vander Waal was so bad that he had to transfer before this game, pushing freshman Levi Williams into his first start under center. While that's not an easy thing to bet on, he played in the final two games and was used more for his mobility as he went for 128 yards on 28 rushes.
His passing ability is unclear, but if he and running back Xazavian Valladay (1,061 yards, 5 TDs) can move the chains on the ground, that's all that matters.
Neither one of these teams inspire much confidence, but Wyoming has the much better defense and a rushing attack that should breakthrough a consistently bad Georgia State front.
The Cowboys are 8-1 ATS in their last nine against the Sun Belt and the under is 6-1 in their last seven as a favorite. The Panthers are 1-6-1 ATS in their last eight following an ATS loss and the under is 5-1 in their last six on grass.
Our Pick – The Wyoming defense is legit. The problem comes when having to lay points with the Cowboys as they simply don't have the offense that's going to extend margins.
With that said, they get to go up against a defense that gave up 38 points per game on the road this year. If ever there was a defense that might allow Wyoming to extend a margin, it's Georgia State's!
When you take into account that the Georgia State offense is handicapped due to the injury to Quarterback Dan Ellington, there prospects against this Wyoming "D" look bleak.
Expect Georgia State to be sky high with the opportunity to play on New Years eve, but the emotion will only carry them so far.
Wyoming looks to be the right side and as of this writing on 12/26, we see at least one -6.5 on the board.
Wyoming -6.5