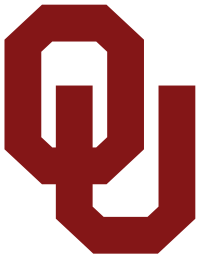 It's another year in the Big 12, which means another year of a high-flying offense under Lincoln Riley, even with a new quarterback. Following a Big 12 title and loss to Alabama in the CFP, the Sooners have the best odds to win the conference again (-130) with the fifth-best odds (+1400 at 5Dimes Sportsbook) to win the National Championship (-110 to make playoff).
Jalen Hurts Leads the Offense
It's hard to see Oklahoma's offense being just as good after racking up 48.4 points per game with Kyle Murray, but it should still be plenty potent under Riley. Alabama transfer Jalen Hurts is the new guy on campus and there are plenty of questions of how the offense will work with him (third-best odds to win Heisman).
For starters, he lost his job at Alabama because his arm wasn't good enough, totaling 40 passing touchdowns in two years as a starter, but a more impressive 21 rushing touchdowns and 1,809 rushing yards.
Previous OU quarterbacks have been mobile, but Murray also tossed 11.6 yards per attempt and 42 touchdowns last season. If Hurts can simply be a mediocre passer, the offense will be one of the best again.
A stout backfield core of Kennedy Brooks (1,056 yards, 12 TDs) and Trey Sermon (947 yards, 13 TDs) will also provide a nice one-two punch. They lost their top wide out, but CeeDee Lamb (1,158 yards, 11 TDs) is still around, while a slew of freshmen join Charleston Rambo (8 receptions) and tight end Grant Calcaterra (396 yards, 6 TDs).
The question is what happens on the line with four starters gone from the best group in the country. There is some experience to work with, but the group is young and that could lead to some struggles early in the season.
New Defensive Coordinator

Alex Grinch Takes Over
Even with Hurts at quarterback, the most important thing for Oklahoma in 2019 is for the defense to improve under new coordinator Alex Grinch, who has spent the last few years at Ohio State and Washington State.
The Sooners have players to lead the way like seniors Kenneth Mann and Neville Gallimore on the line, and junior linebacker Kenneth Murray, but they got a new coordinator for a reason. They were bad two years ago and just as worse last season, allowing 448 yards and 32.4 points per contest.
There's experience to work with, but Grinch already said in the spring that they were thin at secondary, which isn't what you want to hear from a unit that was continually torched in 2018. At the least, they can only improve from a year ago.
10 or 11 Wind Looks Like a Lock
The Sooners should start with a 5-0 record before taking on Texas, but the opener against Houston and new coach Dana Holgorsen won't be easy. They also get a favorable draw with four Big 12 road games coming against weaker teams not expected to fight for the title (KU, K State, Baylor, OK State).
That should lead to at least another 10 wins if not an undefeated campaign, depending on what happens against Texas. Either way, the Sooners will likely make the conference title game and as seen in the odds, are expected to win it again.
As long as Hurts isn't a huge drop off, this team will be one of the most potent in the country, even with a newer offensive line. Plus, if the defense improves at all, that's another issue for Big 12 opponents.
2019 Oklahoma Sooners Football Schedule
Sept. 1 vs. Houston
Sept. 7 vs. South Dakota
Sept. 14 at UCLA
Sept. 28 vs. Texas Tech
Oct. 5 at Kansas
Oct. 12 vs. Texas (Cotton Bowl Stadium, Dallas)
Oct. 19 vs. West Virginia
Oct. 26 at Kansas State
Nov. 9 vs. Iowa State
Nov. 16 at Baylor
Nov. 23 vs. TCU
Nov. 30 at Oklahoma State