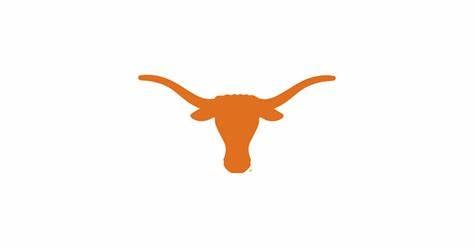 Everything went as expected for Texas last season, hitting its over with a 10-4 record (including the Sugar Bowl win over Georgia) to go with a second-place finish in the Big 12.
Sure, the Longhorns would've liked to take down Oklahoma twice, but 10 wins will do after losing to Maryland in the opener. They're again expected to be the second-best team in the Big 12 with +275 odds to win the conference and +2500 odds (at 5Dimes Sportsbook) to win the National Championship, which is seventh best.
A Look At The Longhorns Offense
Most of their expectations ride on the shoulders of quarterback Sam Ehlinger (top 10 for Heisman odds), who came through with a stout 2018 campaign finishing with 25 touchdowns and only five picks on 7.7 yards per attempt. That's a solid rate considering he also ran for 482 yards and 16 more touchdowns.
If he keeps the turnovers down, this offense could be better than the 31.1 points per game scored, as long as the line doesn't drop off. That group loses three starters, but still has a stud at center in Zach Shackelford, while Samuel Cosmi moves to left tackle.
To help, sophomore running back Keaontay Ingram (708 yards, 3 TDs) should be in for a huge season if he takes another step forward. Even with the top option gone at receiver, Collin Johnson (985 yards, 7 TDs) and Devin Duvernay (546 yards, 4 TDs) will do just fine as Ehlinger's best pass catchers.
The Defense Lose Eight Starters
The defense is the bigger question because it loses eight senior starters, which is a huge number. It doesn't help that the few returnees dealt with injuries in the spring and overall the defense looked like a major work in progress.
Defensive coordinator Todd Orlando knows he has work to do after they gave up 26.2 points per game last year. He'll try and bank on experience in each unit with Malcolm Roach on the line, Jeffrey McCulloch at linebacker and a core of safeties between Brandon Jones and Caden Sterns, the likely best part of the defense.
Otherwise, every other player needs to develop if this team wants any chance of winning the Big 12. Having Ehlinger is nice, but defense was a big part of last year's success.
9 Wins is the Goal. Is it Attainable?
The Longhorns don't have a true road game until October, but that doesn't mean playing LSU and OK State will be easy. The offensive line could struggle against LSU, while the defense could have issues against the Pokes.
Then there's the annual game against Oklahoma in the middle of the season, which could be too important if Texas loses one or two games beforehand. None of their road games are considered easy, which doesn't help matters, though TCU and Baylor should be wins.
This team has its sights set on at least nine regular season wins again, but questions on the line and on defense will be tough to overcome. Ehlinger should keep them in games, but if the defense drops off, that could be an issue, especially on the road in conference play.
2019 Texas Longhorns Football Schedule
Aug. 31 vs. Louisiana Tech
Sept. 7 vs. LSU
Sept. 14 vs. Rice (NRG Stadium, Houston)
Sept. 21 vs. Oklahoma State
Oct. 5 at West Virginia
Oct. 12 vs. Oklahoma (Cotton Bowl Stadium, Dallas)
Oct. 19 vs. Kansas
Oct. 26 at TCU
Nov. 9 vs. Kansas State
Nov. 16 at Iowa State
Nov. 23 at Baylor
Nov. 29 vs. Texas Tech