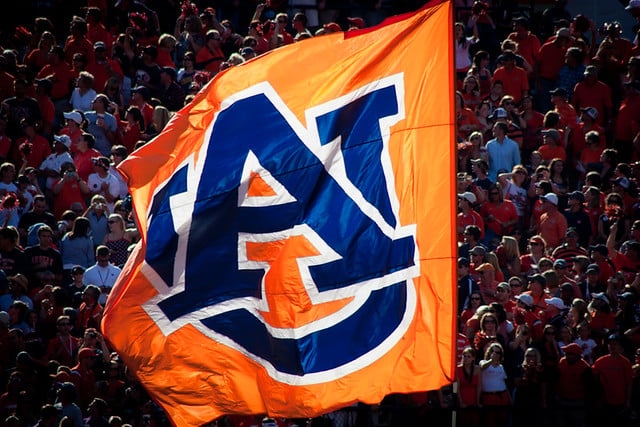 Auburn has dominated this series the last decade and that's not going to stop this season. Ole Miss may be better than a year ago, but it still has improving to do under this coaching staff. The Tigers were -19.5 point home favorites with an over/under of 52.5 early in the week.
The lone advantage Ole Miss has in this game is that it had an extra week of rest. Otherwise, this is the first Auburn home game in more than a month and the crowd will be jacked for a night game.
In its only other home game in SEC play, Auburn dispatched Mississippi State 56-23. However, it's not like Ole Miss has been overly bad this year.
It covered at Alabama after scoring 31 points and has been competitive against Missouri and Texas A&M in recent losses. That's a selling point for the Rebels, but they haven't been consistent on either side of the ball, some of that having to do with the quarterbacks.
Matt Corral is back from injury, but he's splitting reps with backup John Rhys Plumlee. Corral has better numbers across the board, but a lot of that has to do with playing bad defenses earlier in the season.
Combined, they're completing 55.4% of their passes for 6.9 yards per attempt. The bonus with Plumlee is that he can use his legs and has already run for 100-plus yards in three SEC games.
That's added another dimension to the offense to go with running back Scottie Phillips and whoever else is getting carries. For the most part, that has kept the Rebs competitive. 
The problem is that Auburn has one of the better defenses in the country, allowing 105.9 rushing yards and 17.9 points per contest. They went to LSU last week and limited one of the most potent offenses around to 23 points.
Maybe they won't be as excited for this game, which is something to think about, but again, they're back home after a long time away.
The other side of the ball hasn't been good for Auburn, but the offense seems to explode against bad defenses, putting up 50 points on Arkansas and Miss. State. Ole Miss maybe isn't as bad as those teams, but is still allowing more than 400 yards and 27 points per game. 
Bo Nix was forced to pass it 35 times last week because the ground game wasn't working and that's exactly what Gus Malzahn doesn't want.
The Tigers will run as much as possible behind JaTarvious Whitlow (or one of his backups due to a knee injury), who is averaging 4.9 yards per carry. Surprisingly, as a team they're averaging a better 5.1 ypc, which shows the dynamic playcalling.
If the rushing attack doesn't work, that's when Auburn gets into trouble and asks Nix to do more than he can. The Rebs have a decent run defense, but that'll be hard to bank on.
The Tigers dominated both lines of scrimmage last year en route to 269 rushing yards in a 31-16 road win. They'll try to do the same as long as the Ole Miss defense lets them.
The over is 4-0 in Ole Miss's last four games against a team with a winning record and Auburn has covered its last four following a straight-up loss. The Tigers are 5-0-1 in the last six meetings between these schools.
Our Pick – Auburn -18.5