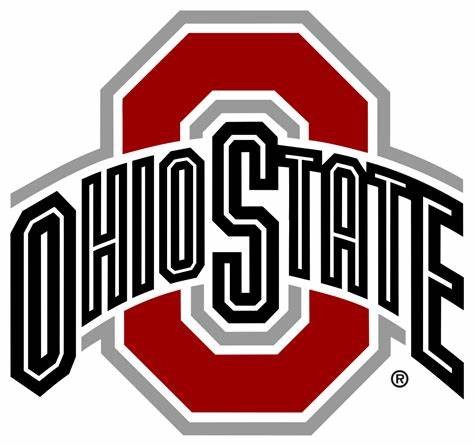 This could be the biggest game of the Big Ten season, as the winner will likely be headed to the conference championship where it will face an unknown and likely inferior foe. Playing at home, Ohio State opened as large -18 point favorites.
Penn State has a chance to win the East division, but the only way is by winning this game. The Nittany Lions have one loss, yet it's not like they're dismantling competition like the Buckeyes.
They lost at Minnesota and had trouble putting away the likes of Iowa, Michigan and Indiana. It's been much different for the Bucks, who have won every game by at least 24 points and they've allowed 35 points the last two games because their second and third-stringers were in for most of the second half of those wins.
This matchup was close a year ago, a 27-26 OSU road win, but this is a different season. Trace McSorley is no longer PSU's quarterback and OSU is probably better on both sides of the ball.
Ohio State's offense will be a good test for Penn State because while it has great numbers, some of that has to do with schedule.
The Lions have allowed 58 points in their last two games and that's not because they were blowing away the competition. And while most of their numbers are great, giving up 240 passing yards per contest won't work against Justin Fields.
The Ohio State quarterback has carved up competition and while he hasn't faced a ton of opposition, the 38-7 win against Wisconsin is a good reason to back the home team in this matchup.
Fields has been toying with defenses the last couple weeks and there's a chance he finds more success in this matchup, completing 69.1% of his passes on 9.4 yards per attempt for 31 touchdowns and one interception.
He's also averaging 4.5 yards per carry for 10 touchdowns, but running backs J.K. Dobbins and Master Teague III are what make the offense click, both averaging at least 6.5 ypc.
While Penn State has awesome rush defense numbers, the same was said about Michigan State and Wisconsin prior to facing Ohio State. The Bucks ran for 323 yards against MSU and 264 against Wisky.
Ohio State's defense is another problem because it's also rated as one of the best in the country, giving up a ridiculous 216.4 yards and less than 10 points per game.
Again, some of that is the schedule, but they dominated Indiana earlier in the season on the road, something the Nittany Lions couldn't do at home last week.
Overall, the Lions probably don't have enough offense to win this game. Sean Clifford has had a nice season in his first year as a starter, but he hasn't completed more than 57% of his passes in the last five games.
He also adds mobility, but versus better defenses had 28 rushing yards on 18 carries against MSU and UM. The same goes for running back Journey Brown, who is averaging 6.1 yards per carry. 
Penn State has had the tougher schedule, but there's no denying how Ohio State has looked no matter the competition. Beating Wisconsin 38-7 at home might be most relevant to this matchup, not to mention the clear edge on both sides of the ball. 
Penn State is 6-1 ATS in its last seven following an ATS loss, while Ohio State has covered its last nine against a team with a winning record. The home team is 5-1 ATS in the last six meetings between these teams, but the underdog (PSU) is 4-1 ATS in the last five.
Our Pick – Penn State +18.5