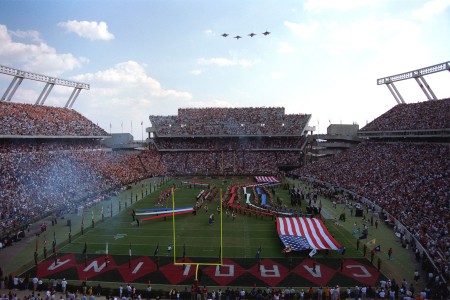 Kentucky was just minutes away from beating Florida and being 3-0, now after a disappointing loss to Mississippi State they are 2-2 and will face a tough South Carolina team on the road at night in Columbia, SC.
A series of mistakes hurt the Wildcats, which included a pick six and 2 missed field goals. Quarterback Sawyer Smith, who has been forced into duty after the injury to starting QB Terry Wilson in week 2, his 4 interceptions and poor 50.6% completion percentage, has just not been enough to get a win in the last few weeks.
Meanwhile South Carolina had their own misfortune on offense, as they allowed a fumble return for a touchdown and a back breaking 100 yard pick 6 when they were about to cut the lead to 3, instead it ballooned to 17. 
Both teams would prefer to give the ball off to their running backs, instead of their inexperienced QB's. Leading the way for Kentucky is Asim Rose, who had 105 yards rushing last week on just 9 carries.
He has nearly 300 yards rushing paired with 2 touchdowns on the year. The senior running back for South Carolina Rico Dowdle, was off to a great start to the season going over 100 yards in week 3 against Alabama, but he was really stifled last week with only 17 yards on 8 carries.
With both of these defenses allowing over 145 yards a game on the ground, this could come down to which team can control the clock and convert 3rd downs.
As previously mentioned both QB's are not very experienced, especially South Carolina's freshman Ryan Hilinski. He has looked pretty good at times, especially during the Alabama game where he put up 324 yards and 2 touchdowns, but last week the two turnovers really hurt as they were turned into instant points the other way.
His go to wide receiver this year is Bryan Edwards who has 21 catches 311 yards 3 TD's. At 6'2 he is a big target and has that pure SEC speed that he showed everyone on his 75 yard touchdown last week. 
Recently this has been a one sided battle when these two teams matchup, as Kentucky has won the last 5, including last year's 24-10 game.
This week South Carolina is the home favorite at 2.5 points currently, with the over/under at 50. SC is averaging 32.3 ppg while Kentucky is at 27.5; this game could be high scoring especially when you factor in the probability of one of these young QB's making a few mistakes that could turn into easy points the other way.
Our Pick – South Carolina -3