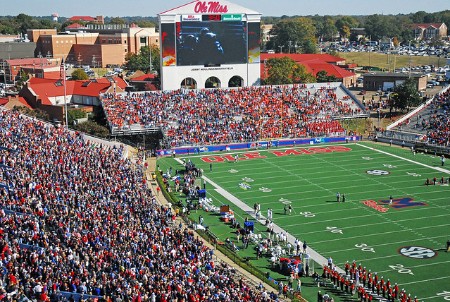 Texas A&M must have really angered the scheduling gods this year, their schedule is brutal, they have already played three top 10 teams, and still have LSU and Georgia left on their schedule.
They get a little break this week with Ole Miss, after losing to Bama 47-28 last weekend. The offense played well last weekend, especially QB Kellen Mond who had 264 yards and 2 touchdowns with 90 rushing yards and 1 touchdown on the ground.
The defense just couldn't slow down the vaunted Bama passing attack, but this week they face a Freshman QB in Matt Corral who has been steady this year, but nothing compared to Tua and Jerry Jeudy at Alabama.
Ole Miss battled back last week against Missouri, they were down 28-7 at one point and came back to 38-27 behind another Freshman QB John Rhys Plumlee, who had 100 yards passing and 100 yards rushing with 4 total touchdowns.
The Rebels have really leaned on him this year, as he has gone over 100 yards rushing in 3 straight games. Ole Miss is averaging 230 yards on the ground this year, with senior RB Scottie Phillips leading the team with 471 yards and 5 touchdowns.
The story for this matchup will be all about Kellen Mond, if he can keep the Rebels defense guessing with his running ability and passing skills they can put up a high number on the scoreboard that the Rebel freshman QB combo can't catch up to. 
Ole Miss is undefeated against the spread in SEC play; will the trend continue this week? A&M has won the last two matchups while managing to cover the spread each time.
Our Pick – Ole Miss +6.5