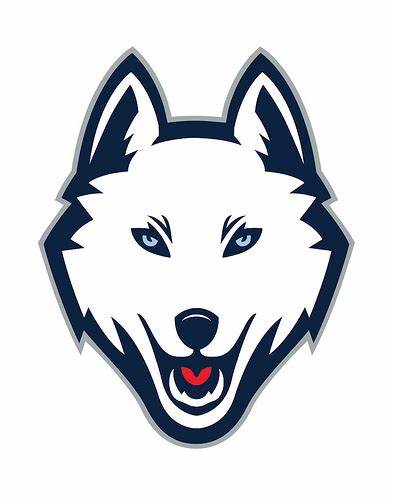 The UCONN Huskies football program is currently listed at over or under 2.5 wins for the 2019 NCAAF season at most sportsbooks. They are also listed at odds of 500 to 1 to win the AAC.
The AAC is one of the weakest conferences in college football and the Huskies are predicted to finish dead last at astronomical odds. That's downright scary.
Things can't get worse for Connecticut, or at least that's the thought after beating one team last year (Rhode Island) and allowing more than 617 yards and 50 points per game.
Randy Edsall knew he had a huge rebuild on his hands and things aren't looking up in his third season. 
It also doesn't help that their future in the AAC is all but over with their move to the Big East in basketball looking likely as of June.
Top 3 Receivers Gone
UConn actually had a decent offense last year compared to recent versions, mostly due to 198.4 rushing yards per game. The good news is that the line returns four starters and running back is set between Kevin Mensah (1,045 yards, 6 TDs) and Toledo transfer Art Thompkins.
With former line coach Frank Giufre the new coordinator, more running is expected. That's the best route for an offense that won't know its quarterback until the first game. Expected starter Marvin Washington transferred out in the summer so the job is between DII transfer Mike Beaudry, freshman Steven Krajewski and NC State grad transfer Micah Leon.
None of those options are all that enticing, especially with a questionable receiving corps that lost its top three targets. There might by potential with Keyion Dixon and a few others, but without a consistent quarterback, that may not matter.
Young Defense Likely to Improve
The best thing for the defense is that it can't get any worse after a historically bad campaign in which everyone had a field day against it. Even three-win East Carolina dropped 55 points on this defense.
Lou Spanos steps in as the new DC after serving as an analyst for Alabama last year and LBs coach with the Tennessee Titans before that. He was last a coordinator with UCLA and didn't have much success in a short stint in 2012-13.
With how young this group was last year, there's at least hope with eight of the expected starters being sophomores. This won't be a good defense, but everyone's a year older and you can't get worse than 2018.
Can UCONN Win 3 Games?
To help the Huskies surpass one win, their schedule is a bit more favorable. There's a chance they open the campaign with back-to-back wins, though beating Illinois isn't as easy as it looks for a team that lost most games by 30 points last season.
There are a few more chances for wins later in the season against Tulane, UMass and ECU, but it's not like this team is going to beat every subpar opponent it faces. The Huskies still don't have a quarterback and that likely means defenses will stack the box against them.
With so many questions on the defensive side, it's hard to project more than three wins for this team. Sure, three wins are attainable, but there's little reason to put money on a team with so few expectations.
2019 Connecticut Huskies Football Schedule
Aug. 29 vs. Wagner
Sept. 7 vs. Illinois
Sept. 21 at Indiana
Sept. 28 at UCF
Oct. 5 vs. South Florida
Oct. 12 at Tulane
Oct. 19 vs. Houston
Oct. 26 at Massachusetts
Nov. 1 vs. Navy
Nov. 9 at Cincinnati
Nov. 23 vs. East Carolina
Nov. 30 at Temple