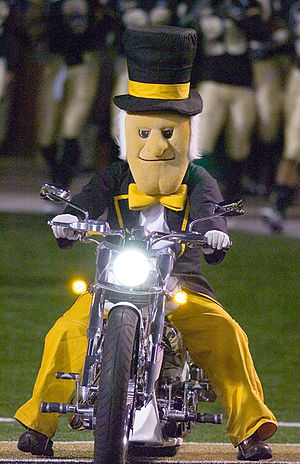 Wake Forest has been the surprise team this year in the ACC, starting off the season 5-0 as they face the Louisville Cardinals this week. Wake has been led this year by junior quarterback Jamie Newman, who has over 1,500 yards passing with 14 touchdowns and only 3 interceptions. 
Newman and the demon deacons held on two weeks ago 27-24 in a close battle with Boston College. He had over 240 yards passing with two touchdowns to go along with 100 yards rushing.  
Louisville also played Boston College in their last game as they sneaked by with a 41-39 victory. Running back Javian Hawkins led the way with 25 carries for 172 yards and one score.
Last week's win over BC was Louisville's first ACC win in 686 days. Blanton Creque's 41 yard field goal with 1:02 left on the clock was just enough. The Cardinal's offense was able to show out and do so in a big way, having 10 plays that were 20 yards or more.
They used two QB's to get the job done, as Freshman Evan Conley was 10-16 for 140 yards and 1 TD, while Michale Cunningham went 13-18 for 288 yards that included a 59 yard pass to Seth Dawkins. 
Wake Forest has been very balanced this year, averaging 312 yards passing with a very strong 202 yards rushing per game. Wake's freshman running back Kenneth Walker is leading the team with 318 yards on the ground with two touchdowns.
This matchup looks like it could be a shootout, as both teams are averaging over 32 points per game. Louisville has losses to Notre Dame and Florida State, and wins over BC, Western Kentucky and Eastern Kentucky.
These two teams played each other last year and the result was not pretty for Louisville as they lost 56- 35 at home. 
Our Pick – Our numbers show Wake Forest winning this game by around 7 to 8 points with roughly 60 points being scored. That gives us a slight edge in favor of Wake Forest -6 and UNDER 65