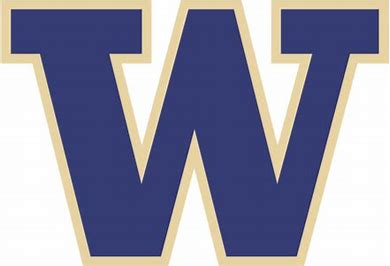 The Washington Huskies are betting favorites to win college football's PAC-12 conference in 2019 with odds of +220 (roughly 2/1) as of mid July. Bettors are also backing Washington to win at least 10 games as their season win total betting line is over or under 9.5 wins with a price tag of -140 on the over and +120 on the under.
Washington had a nice three-year run, but it's time for a mini rebuild for head coach Chris Petersen. The hope is that he can get over the hump that quarterback Jake Browning could never do.
The Huskies won a couple Pac-12 titles, but they never did enough to win the CFP or beat good teams when it mattered most. Their schedule sets up favorably and they're still expected to be the best in the conference with an over/under of 9.5 wins.
Browning Gone – Nick Eason Behind Center
Even with Browning gone, there's a chance the offense could get better with Georgia transfer Nick Eason, who had his Bulldog career derailed by injuries. He's a top recruit and it wouldn't be surprising if he had better passing numbers than Browning last year (16 TDs, 10 INTs).
Of course, that's partly because the line is loaded with four returning starters (many of them all-conference performers), not including both tight ends in Hunter Bryant and Cade Otton. Salvon Ahmed (608 yards, 7 TDs) should get most of the carries, but someone else like Sean McGrew will likely be involved in a third-down role.
Eason also has the receivers for success with Aaron Fuller (874 yards, 4 TDs), Andrew Baccellia (584 yards) and Ty Jones (491 yards, 6 TDs) still there in addition to the tight ends.
Defense Rebuilding
The defense may be undergoing more of a rebuild after allowing 302 yards and 15.5 points per game last year. This group will be good, but probably not as dominant as the previous versions were.
The Huskies return only two full-time starters on the entire defense, though Petersen has plenty of talent in waiting. The only thing is that all of these guys move into bigger roles and they're mostly young.
That means Levi Onwuzurike at tackle and Brandon Wellington and Ryan Bowman at linebacker. Returning end Benning Potoa'e and safety Myles Bryant can help the transition, but the loss of high-end, experienced talent will hurt them at some point.
Huskies Should Open 3-0
The bonus for UW is the opening three games that should all be wins at home. From there, it's a little less certain.
A trip to BYU is far from a freebie and the next overly favorable game the Huskies get will be in November, both on the road against Oregon State and Colorado. But even with a new quarterback and new defense, they'll still compete for a Pac-12 division title.
There's no reason they can't beat teams like USC, Oregon or Utah at home and then they get the Apple Cup at home, a matchup they've dominated. Eason brings local pedigree and he should lead the offense to solid numbers behind a stout line, and while the defense may fall off, it should still be one of the best in the conference.
The Huskies may not contend for a CFP spot, but it won't be out of the cards considering the favorable schedule that features only two road games against 2018 bowl teams (BYU, Stanford). That's a recipe for another 10-win campaign if all goes to plan for Eason.
Use Yards Per Point to Handicap College Football
2019 Washington Huskies Football Schedule
Aug. 31 vs. Eastern Washington
Sept. 7 vs. California
Sept. 14 vs. Hawai'i
Sept. 21 at BYU
Sept. 28 vs. USC (opened -8.5)
Oct. 5 at Stanford (opened -2.5)
Oct. 12 at Arizona
Oct. 19 vs. Oregon (opened -6)
Nov. 2 vs. Utah (opened -4.5)
Nov. 8 at Oregon State (opened -21.5)
Nov. 23 at Colorado (opened -10.5)
Nov. 29 vs. Washington State (opened -8.5)