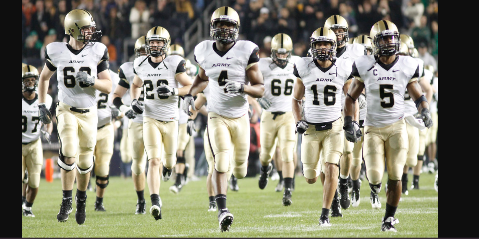 Army is favored over Rice by 23.5 points in week 1 college football betting action on August 30th 2019. Betting is light thus far with the majority of the early wagers coming on the side of the Black Knights.
Army exceeded expectations last season with an 11-2 overall record. The season was highlighted by taking #5 Oklahoma to overtime and obliterating Houston in the Armed Forces Bowl.
Army didn't disappoint those who wagered on them either, as is typically the case when a team exceeds expectations. They were 7-4 against the spread last season.
The Rice Owls were quite the opposite. They finished 2-11 in head coach Mike Bloomgren's 1st season.
Rice wasn't a total loss from a betting standpoint though. They managed to go 7-6 against the spread, 7-4 when they were an underdog.
Model Predicts Army Blowout…..But
It comes as no surprise that when we run this game through the model using data from last season we come up with an Army win by 30+ points.
Neither team hit the jackpot here in terms of returning talent. Both suffered some talent losses on both sides of the ball. Army returns just 4 starters to the defense.

When handicapping early season college football, one of the things we can look at is the overall talent that a program is able to recruit. We know that neither of these teams will ever be able to recruit the talent that teams like Alabama and Oklahoma do.
Rice and Army are on somewhat of an even playing field in terms of talent. In fact, a look at the history between these two shows us that Rice had won 4 in a row, last winning in 2015, before dropping the last two in 2016 and 2017. They did not play last year.
The point being, we know Rice can compete with Army. They aren't at a disadvantage before the game even begins.
In a spot like this, we can often obtain some betting value by backing the big underdog. The line for this game is inflated due to both teams results a year ago. Army couldn't have had a better year and Rice couldn't have had a worse one.
In reality, Army is likely not as good as they looked last season and Rice isn't as bad. We can expect a slight drop off with the Black Knights this year and can also expect Rice to show improvement in Bloomgren's 2nd season.
We look for a more competitive game than the betting line suggests. We'll take the 3 TD's plus with Rice.
Our Pick – Rice +23.5