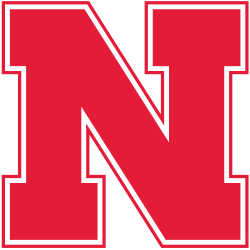 Things haven't exactly worked out for Scott Frost in his first two years at Nebraska, sporting a 9-15 record. His job was maybe a little harder than expected and that's why the Cornhuskers have failed to reach expectations each of those two seasons.
Expectations have dipped a bit for 2020 with +12500 early preseason odds to win the National Championship, though in their division, they were even with Iowa and only behind Wisconsin.
Adrian Martinez Leads the Offense
A lot of the hope falls on quarterback Adrian Martinez, who simply didn't get the job done last year prior to injury. Opening the season with some Heisman aspirations, he took a step back as a sophomore, completing 59.4% of his passes on 7.8 yards per attempt to go with 626 rushing yards and just 17 total touchdowns.
If he struggles at all, it wouldn't be surprising if Nebraska turned to Luke McCaffrey at some point. That said, everyone will have to get accustomed to new coordinator Matt Lubick, who previously coached at Oregon and Washington.
The potential loss of top wideout JD Spielman (49 receptions, 898 yards) is a definite concern after he walked away from the team in the spring. If he doesn't return, the hope is that sophomore Wan'Dale Robinson (453 yards) goes to another level with senior tight end Jack Stoll.
5 Starters on Offensive Line a Plus
The news should be better for the ground game as the line returns five starters to go with decent depth. If those guys can have a little more consistency, that'll leave more time for Martinez, but also bigger holes for running back Dedrick Mills (745 yards, 10 TDs) and company.
The Huskers have the ability to improve on both sides of the ball because they were mediocre in about every facet last year, scoring 28.0 points per game and allowing 27.8.
The defense has struggled to find a footing with a 3-4 scheme in the Big Ten under coordinator Erik Chinander, and it'd be a surprise if they showed massive improvement this year.
While the back end is stout returning four starters led by Cam Taylor-Britt and Deontai Williams, there are questions with the front seven. The line is a work in progress and a unit that likely needed more time in the spring to figure things out.
The hope is that linebacker JoJo Domann will be enough to keep the front unit respectable. Otherwise, it could be similar to last year when the Cornhuskers gave up 188 rushing yards per game.
A Bowl Game no Guarantee
As usual, there's hope for Nebraska, but reaching a bowl is yet again far from guaranteed under Frost. To get there, the Huskers will need to win early, which means Martinez needs to bounce back after a limited offseason program and the defense needs to get to another level.
That'll be hard to bank on even with four straight home games to open. Teams like Purdue and Cincinnati are far from freebies and then the Big Ten kicks off in full with a trip to Northwestern.
If the Huskers can't win five of their first seven games, it'd be surprising if they reached seven or eight wins. That's because they close with four of their final six on the road, but more importantly, their last five games are against most of the best teams in the conference.
Prediction – Nebraska is in good shape in terms of returning production. See this article
With that in mind, we like their chances at a bowl game. below you will see the score predictions using data from last year. This can serve as a good guide. As you can see, the Cornhuskers schedule is bottom heavy.
Providing they emerge in decent shape from the 1st half of their schedule, the question will be whether they appear in a minor or major bowl. They'll need an upset or two in November to make a major bowl.
2020 Nebraska Cornhuskers Football Schedule
Sept. 5 Nebraska 31 vs. Purdue 24
Sept. 12 Nebraska 35 vs. Central Michigan 21
Sept. 19 Nebraska vs. South Dakota State
Sept. 26 Nebraska 23 vs. Cincinnati 28 (early preseason line NEB -6)
Oct. 3 Nebraska 22 at Northwestern 18
Oct. 10 Nebraska 29 vs. Illinois 24
Oct. 24 Nebraska 34 at Rutgers 14
Oct. 31 Nebraska 12 at Ohio State 51
Nov. 7 Nebraska 17 vs. Penn State 36
Nov. 14 Nebraska 12 at Iowa 29
Nov. 21 Nebraska 14 at Wisconsin 37
Nov. 27 Nebraska 24 vs. Minnesota 31