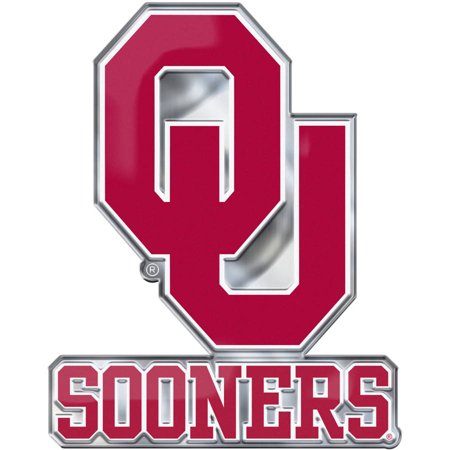 Oklahoma was never considered a truly elite team last season, but that didn't stop it from making the College Football Playoff. While that resulted in a blowout loss against LSU, the Sooners still finished with 12 wins and another solid campaign for head coach Lincoln Riley.
It shouldn't be any different in 2020 as they had +2500 odds to win the National Championship, seventh-best in the country and best in the Big 12.
The main issue with using their fourth quarterback in four years is that in addition to little known about either possible starter is that they had to do most of their spring work online and not with the team.
Both Spencer Rattler and Tanner Mordecai got reps last season, but the former is expected to win the job, assuming all goes well over summer and into the fall. Of course, it's rarely a good idea to doubt a quarterback in Riley's offense, especially a five-star option like Rattler.
No matter who is quarterback, this offense is usually one of the best in the country after scoring 42.1 points per game last year. The loss of wide receiver Ceedee Lamb is a relevant one, but Charleston Rambo (743 yards, 5 TDs) will lead the group with a lot of talented options alongside him like Jadon Haselwood, Theo Wease and UCLA grad transfer tight end Theo Howard.
Throw in stud running backs Kennedy Brooks (1,011 yards, 6 TDs) and Rhamondre Stevenson (515 yards, 6 TDs) and the offense should be fine. It also helps to have a slew of returning linemen and another UCLA transfer in Chris Murray.
The bigger questions are on the other side of the ball where a lot of positions have to be restocked. While the Sooners were better overall defensively under coordinator Alex Grinch, allowing 330 yards and 24.5 points per game, a lot of those guys are gone.
Tackle LaRon Stokes is still there, but a few spots could go to juco recruits or freshmen. It's a similar case at linebacker where their top guy is gone. Sure, DaShaun White and a healthy Caleb Kelly are back, but neither of them are Kenneth Murray.
As for the secondary, things are at least looking up after an improved 2019 and the return of injured Tre Norwood, as well as the improvement of Jaden Davis, which could take that unit to another level. If the front of the group can pick up where major pieces were lost, the secondary could help OU's defense improve overall.
The schedule is fairly straightforward, assuming there aren't early-season slip ups against Tennessee or Army. Those should be wins, but with a weird offseason and another new quarterback, you never know what could happen.
The bonus for Oklahoma's first Big 12 matchup is that Baylor is working in a new head coach. However, there's a possibility the Sooners will look ahead to their matchup with the Longhorns and Sam Ehlinger.
That'll be a good test for the new defense and hopefully improved secondary. If they can get past that one, it's still a slippery slope the rest of the way with trips to Iowa State, TCU and West Virginia far from easy.
There isn't a ton of tape on Rattler, so the first couple games will be interesting for the offense. Riley will undoubtedly figure things out, but getting this team to the College Football Playoff again won't be easy.
2020 Oklahoma Sooners Football Schedule
Sept. 5 vs. Missouri State
Sept. 12 vs. Tennessee (early preseason line OU -8.5)
Sept. 26 at Army
Oct. 3 vs. Baylor (OU -14)
Oct. 10 vs. Texas (Cotton Bowl Stadium, Dallas) (OU -2.5)
Oct. 17 at Iowa State
Oct. 24 vs. Oklahoma State
Oct. 31 at TCU
Nov. 7 at West Virginia
Nov. 14 vs. Kansas State
Nov. 21 vs. Kansas
Nov. 28 at Texas Tech