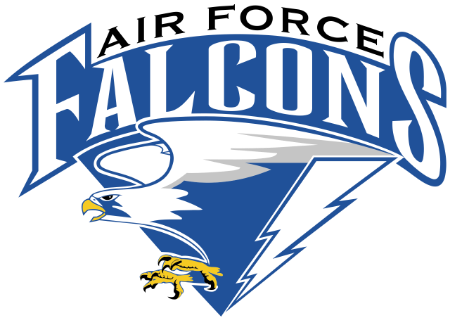 Coming off an 11-2 season that included a bowl win against Washington State, Air Force is looking for more. That means a sweep of the service academies and a spot in the MWC title game.
It won't be easy for the Falcons, who had an early over/under of 8 wins with +400 odds to win the MWC, second best in the conference.
Donald Hammond III Leads Offense
After averaging 421.8 yards and 34.1 points per game, the offense should again be one of the better groups in the conference. That's because quarterback Donald Hammond III is running the show.
In addition to rushing for 553 yards and 13 touchdowns, he kept defenses honest by averaging 11.9 yards per pass for 13 touchdowns last season. That added dimension is something defenses have to keep in the back of their minds in addition to the triple-option.
Elsewhere, the line is filled with seniors even if only two of them are returning full-time starters. The backfield is loaded outside of Hammond, as Kadin Remsberg (1,050 yards, 8 TDs) is expected to be the top guy again with Timothy Jackson (745 yards, 6 TDs) and Joshua Stoner helping out, among others.
Some new guys have to step up at receiver, but that shouldn't change much in the offense with David Cormier, Brandon Lewis and tight Kyle Patterson all expected to step into starting roles.
Solid "D" Loses Some Talent
The more difficult thing for Air Force to do will be to match last year's defensive numbers after allowing 315.8 yards and 19.8 points per contest. That's because half of that group is gone and while pieces return at every level, their stud tackle is gone in the middle of the line.
At the least, they shouldn't have a major drop off with Jordan Jackson and Christopher Herrera experienced pieces up front. More intriguing is the linebacking corps led by seniors Demonte Meeks and Lakota Wills. Even with just one returning starter in the secondary in cornerback Tre' Bugg, recent recruiting is expected to keep that unit strong.
Over 8 Wins Likely
Air Force's over/under is oddly low considering the success it had last year and that it returns its quarterback, something Navy can't say. The trip to Purdue will be difficult, but the conference schedule is favorable without any overly difficult road games.
To reach nine or 10 wins in the regular season, it'll probably require home wins against the likes of Boise and Navy.
If that happens, over eight wins should be a given. Bettors probably won't feel comfortable taking the large over on a school like Air Force, but with a dynamic triple-option offense and defense that should again be one of the better groups in the conference, it'd be surprising if the Falcons didn't hit at least eight wins.
2020 Air Force Falcons Schedule
Sept. 5 vs. Duquesne
Sept. 12 vs. Boise State
Sept. 19 at Purdue
Sept. 26 at Fresno State
Oct. 3 vs. Navy (early preseason line AF -1)
Oct. 10 at San Jose State
Oct. 17 vs. Hawai'i
Oct. 24 at Wyoming
Nov. 7 at Army
Nov. 14 vs. Colorado State
Nov. 21 vs. New Mexico
Nov. 28 at Utah State