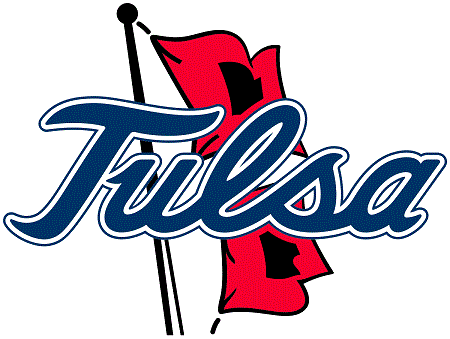 Tulsa had some highs last year like a win against UCF and one-point loss to Memphis, but it also won just four games at the hands of one of the more difficult schedules in the AAC.
Even with some easier games this season, the Golden Hurricane have an over/under of 4.5 wins with 50 to 1 odds to win the conference, which is tied for last.
After reaching a bowl in each of his first two years, including a 10-3 record, head coach Philip Montgomery has led this team to just nine wins in the last three seasons.
Baylor Transfer Brings Hope
That's not cutting it, but there's hope entering 2020, as long as the offense can take another step. Baylor transfer quarterback Zach Smith is where most of that hope comes from after he averaged 7.6 yards per attempt for 19 touchdowns and nine picks last year.
Of course, he was sacked 39 times which can't happen again. The line is expected to improve with three starters back and some retooling in the spring. 
The better news is that the skill players are fairly stocked for a team projected to finish near the bottom of the standings. After averaging 419.7 yards and 26.4 points per game, most of last year's key performers are back.
That means running back Shamari Brooks (1,046 yards, 6 TDs) and backup Corey Taylor II (461 yards). Helping Smith, receivers Keylon Stokes (1,040 yards, 6 TDs) and Sam Crawford Jr. (777 yards, 5 TDs) will again lead the way.
Only 3 Starters Return to Defense
The goal for the defense will be to continue a steady improvement after allowing 394.8 yards and 31.3 points per game. While only three full-time starters are back, plenty of players have starting experience due to injury issues the last couple seasons.
Linebacker Zaven Collins is the main highlight and he'll need to have another stout season. At the least, there is experience around him with a couple senior linebackers to go with Cullen Wick and Jaxon Player on the line.
The Hurricane also have a decent set of corners led by senior Allie Green IV, though safety will be a few guys who don't have a ton of starting experience.
Over 4 Wins Possible
The schedule isn't overly favorable for Tulsa, but two non-conference wins are expected with three on the table if it can beat both Toledo and Arkansas State.
And even with the eight losses last year, the Golden Hurricane were competitive with the best teams and the experience at quarterback could lead to another upset or two.
To surpass four wins, they'll need to take care of teams like USF, ECU and Tulane, but also find an upset somewhere with weaker defenses on the schedule late like SMU and Houston.
Montgomery wants to get this team back to where it started, but it won't be easy if the defense has issues and the offensive line can't protect Smith again. 
2020 Tulsa Golden Hurricane Schedule
Sept. 5 vs. Toledo
Sept. 12 at Oklahoma State
Sept. 19 vs. Northwestern State
Sept. 26 at Arkansas State
Oct. 3 at UCF
Oct. 17 vs. Cincinnati
Oct. 23 at South Florida
Oct. 30 vs. East Carolina
Nov. 7 at Navy
Nov. 14 vs. SMU
Nov. 21 vs. Tulane
Nov. 28 at Houston