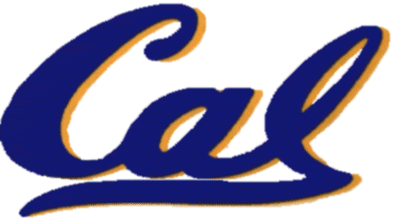 Justin Wilcox has improved Cal's win total in each of his first three seasons in charge, finishing 8-5 last year with a bowl win against Illinois.
However, the Golden Bears haven't had a winning Pac-12 record any of those seasons and that's not expected to change in 2020.
They had an early preseason over/under of 6.5 wins with most early numbers at 18 to 1 to win the Pac-12, far from the top of the standings.
Anemic Offense Needs to Improve
At some point, Cal's offense has to figure things out, though it's unclear when that will happen. While injuries don't help, averaging 328.5 yards and 21.2 points per game will never be enough.
The hope is that new coordinator Bill Musgrave can give a jolt to the offense, most recently serving as OC for the Denver Broncos in the 2017-18 NFL season.
In fact, most of the offensive coaching staff is different, which could be a problem given the pandemic. Cal returns loads of starters, but everyone has to learn a new offense in a limited offseason.
At the least, quarterback Chase Garbers has shown some promise, averaging 8.2 yards per attempt last year for 14 touchdowns and three interceptions.
While the numbers aren't great, he led his team to wins more often than not and a familiar receiving corps should help led by Nikko Remigio (513 yards, 3 TDs).
More importantly, running back Christopher Brown is still around after rushing for 914 yards and eight touchdowns last season. The other bonus is that the line returns all five of its starters, so improvement is definitely possible.
8 Starters Return to Very Good Defense
The reason the Golden Bears had eight wins last campaign was because of the defense that allowed 385.5 yards and 22.1 points per game. Outside of a couple down performances, the defense kept just about every team in check, namely holding Oregon to just 17 points in a road loss.
While some big names are gone from the defensive side, eight starters return, so the group shouldn't fall off that much, if at all. Kuony Deng (121 tackles) has the biggest shoes to fill at middle linebacker and corner Camryn Bynum is now the guy in the secondary.
With a lot of young pieces up front, this defense should again be one of the better groups in the conference.
6 or 7 Wins – Unless offense Improves
The main reason Cal doesn't have a higher over/under is because of its offense. If that side of the ball doesn't get going, surpassing six or seven wins will be a tough feat. It also doesn't help that Cal draws Utah, USC and Arizona State out of the South division.
The lone bonus is that the Golden Bears get five home games in Pac-12 play. If they can win their first three games, including home against TCU, they'll be in position for seven wins, though an upset or two will be needed, possibly at home against someone like Oregon or Washington.
Even without a big upset, there are still numerous opportunities to hit seven wins, especially with road trips to Wazzu and Oregon State helping out.
2020 California Golden Bears Schedule
Aug. 29 at UNLV
Sept. 5 vs. TCU
Sept. 12 vs. Cal Poly
Sept. 26 vs. Utah (early preseason line CAL +3)
Oct. 3 at Washington State
Oct. 10 at USC
Oct. 17 vs. Oregon
Oct. 24 at Oregon State
Oct. 31 vs. Washington
Nov. 7 at Arizona State
Nov. 21 vs. Stanford
Nov. 27 vs. UCLA