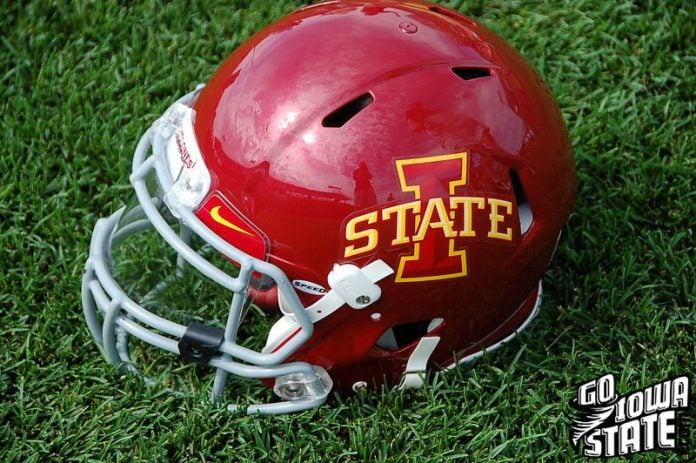 Iowa State somewhat disappointed last year even though it finished 7-6 overall with a 5-4 record in Big 12 play.
That's because head coach Matt Campbell has turned the Cyclones into an every-year contender and a team who can finish near the top of the standings every season.
That's what the odds show for 2020 with an early preseason over/under of 8 wins and +15 to 1 odds to win the Big 12, fourth best in the conference.
Brock Pudy Leads Offense
ISU has some hype because it can play on both sides of the ball. Offensively, quarterback Brock Purdy returns to a group that averaged 444.3 yards and 32.2 points per game.
Purdy is considered one of the best quarterbacks in the conference after averaging 8.4 yards per attempt for 27 touchdowns and nine interceptions in his first campaign as a full-time starter. Throw in 249 rushing yards and eight more touchdowns and not many have better overall stats.
Even with a couple starters gone on the line, the unit is deep and could be better than previous years.
If things work out on the line, the other pieces should lead to another stout season for this offense. Running back Breece Hall (897 yards, 9 TDs) could have a bigger role after ripping apart defenses as a freshman.
In addition to receiver Tyrique Milton (722 yards) back in the fold, all three tight ends return, namely Charlie Kolar, who roasted defenses for 697 yards and seven touchdowns last season.
Defense Returns 9
If their defense can get back to 2018 levels, the Clones should be ready to roll after allowing a solid 362.2 yards and 25.3 points per game in the high-flying Big 12.
That should be possible with nine starters back, including an experienced front led by end JaQuan Bailey.
It's a similar case at linebacker with a slew of experienced options intact. To go with the return of former All-Big 12 safety Greg Eisworth, the secondary has the depth to make it through the season and improve in the process.
9 Wins or More on the Table
Failing to hit eight wins would be a disappointment for Iowa State and if all goes well, it could open the season 5-0. Winning at Iowa won't come easy, but win that and nine wins is a realistic outlook.
The Cyclones get the benefit of five home games in conference play with the home contest against Oklahoma in the middle of the season standing out.
Upset the Sooners and they could be thinking about the Big 12 title game. Even if they don't, the schedule is there for eight wins and that's assuming they lose to Iowa and Texas.
In addition to having one of the best quarterbacks in the conference, the Cyclones could have one of the better defenses. That's a great recipe for nine or 10 wins if things come to fruition.
2020 Iowa State Cyclones Schedule
Sept. 5 vs. South Dakota
Sept. 12 at Iowa (early preseason line ISU +1)
Sept. 19 vs. UNLV
Sept. 26 vs. Texas Tech
Oct. 3 at Kansas
Oct. 10 at Oklahoma State
Oct. 17 vs. Oklahoma
Oct. 29 vs. Kansas State
Nov. 7 at TCU
Nov. 14 vs. Baylor
Nov. 21 at Texas
Nov. 27 vs. West Virginia