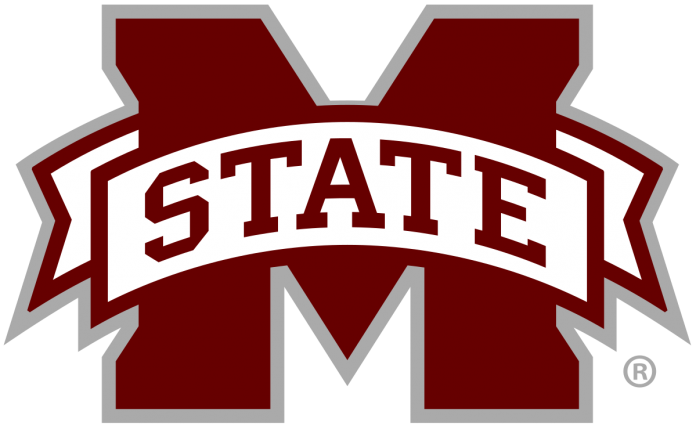 After a dour 6-7 campaign that included a home loss to Kansas State, Mississippi State moved on to Mike Leach, who had annual success at Texas Tech and Washington State.
Leach brings a pass-heavy Air Raid offense to the SEC West, which is expected to struggle in the first season. The Bulldogs had an early preseason over/under of 6.5 wins with +100 to 1 odds to win the SEC, placing them in fifth place in the West again.
Stanford Transfer Costello Leads Offense
Funny enough, Leach's offense will rest on the shoulders of former Pac-12 quarterback K.J. Costello, who transferred from Stanford.
Sophomore Garrett Shrader got reps last year with MSU, but Costello was one of the best quarterbacks in the Pac-12 when healthy, tossing 29 touchdowns on 8.6 yards per attempt for the 2018 campaign.
Given the new offense, there are plenty of questions, especially with a limited offseason. Either way, the numbers should be better than last year's 400.1 yards and 27.6 points per game.
Three senior starters are back on the line and plenty of depth behind them which should help the transition. The same goes for running back Kylin Hill (1,350 yards, 10 TDs), who will likely see an uptick in receptions unless someone like Lee Witherspoon takes more of the check-down role.
The returning numbers at receiver are down because of last year's offense, but Leach always seems to get the most out of his guys and players like Osirus Mitchell (430 yards, 6 TDs), JaVonta Payton and Austin Williams should be set for bigger roles.
Zach Arnett – Defensive Coordinator
Leach brought in coordinator Zach Arnett to run the defense in a 3-3-5 scheme after serving in various roles at San Diego State since 2011.
This is a big step up for Arnett and while he had success with the Aztecs, he has a lot of work to do in order to find that same success in the SEC. It doesn't help that there's a lack of returning starters from a group that allowed 389.9 yards and 28.1 points per contest.
Outside of middle linebacker Erroll Thompson, there are a lot of unknowns and Arnett will be counting on most players to improve in a new system. Seniors Marquiss Spencer and Kobe Jones provide nice depth with All-SEC Freshman Nathan Pickering on the line, but those guys still weren't dominant last season.
The secondary needs the biggest improvement and the move to a five-man group could help with experienced safeties C.J. Morgan and Marcus Murphy the building blocks.
4 or 1st 5 Games at Home
Leach has a big test in front of him and he's fortunate to get started with five winnable games, four of them coming at home.
If he can take down NC State and A&M early, that could lead to a 5-0 record before the gauntlet which features Alabama, LSU and Auburn starting in mid-October.
While that stretch of games is difficult, Mississippi State also draws favorable matchups against Missouri and UK out of the East.
Things could be worse for Leach in his first season, but with an experienced Costello leading the offense, upsets are in play and if Arnett can figure out the defense, seven wins are definitely on the table.
The problem is that there are a lot of unknowns with how the Air Raid will work in the SEC considering Leach's teams tended to struggle against tougher defenses.
If that happens, this team may struggle to hit six wins, especially if the Bulldogs can't win at NC State early.
2020 Mississippi State Bulldogs Schedule
Sept. 5 vs. New Mexico
Sept. 12 at NC State
Sept. 19 vs. Arkansas
Sept. 26 vs. Tulane
Oct. 3 vs. Texas A&M
Oct. 17 at Alabama
Oct. 24 at LSU
Oct. 31 vs. Auburn
Nov. 7 vs. Missouri
Nov. 14 at Kentucky
Nov. 21 vs. Alabama A&M
Nov. 26 at Ole Miss