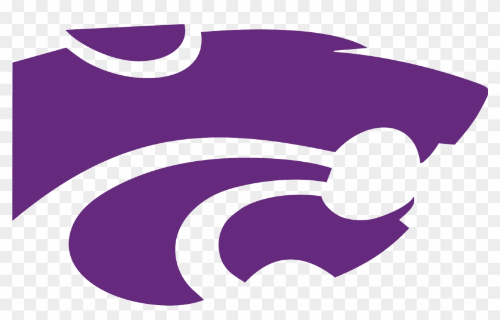 West Virginia will host Kansas State Saturday at 12 noon est. West Virginia opened as -3.5 point favorites and despite one way action on Kansas State, the number has moved to -4 in spots. The total is 45.5.
Bet the Game at MyBookie and Get a 100% Bonus!
West Virginia comes in at 3-2, 2-2 in conference play while Kansas State is 4-1, 4-0 and in 1st place in conference play.
Kansas State stumbled out of the gate dropping a 35-31 decision to Arkansas State before rattling off 4 straight wins, 3 of which were against Oklahoma, Texas Tech and TCU. Last week they dismantled Kansas.
West Virginia beat up on Eastern Kentucky and Kansas, beat Baylor in OT and dropped games to Texas Tech and Oklahoma State.
West Virginia has won 4 straight in this series however it's worth noting that 3 of those wins came by margins of 4, 5 and 1.
Huge Big 12 Matchup
In terms of the Big 12, this game is huge. A West Virginia win would put the Mountaineers at 3-2 in conference and drop Kansas State to 4-1. Kansas State has Oklahoma State up next in what will be a game between conference leaders.
Simply put, a West Virginia win keeps them very much alive in the conference whereas a loss puts them behind the 8-ball.
Watching how a game is bet over the course of the week can often give you insight into which way sharp bettors are playing a game.
One Way Betting Action
Specifically, in this game, we see overwhelming one way action on Kansas State yet the line has moved from -3.5 to 4 at one of the sharpest sportsbooks in the world as of Tuesday afternoon.
Certainly, as of early in the week, it looks as though sharp bettors are on West Virginia. That likely has a lot to do with a West Virginia defense that has looked like the real deal thus far.
Our Pick
So, we'll proceed with caution here. Our model predicts a Kansas State win by a score of 26-25. If we use only the last 4 games for each, which eliminates WV's cakewalk against Eastern Kentucky and Kansas State's loss to Arkansas State, the margin increases to 29-20 in favor of Kansas State.
West Virginia has a yards per point number on defense of 11.1. That is simply terrible. It doesn't necessarily mean their defense is bad. But it does mean there is a problem somewhere. Perhaps turnovers. Perhaps special teams. There's a reason why teams are scoring more on West Virginia than their yards against numbers are suggesting they should.
We'll go against the early sharp bettors here and side with the public, who by the way, even though they lose, still win 50% of the time. In other words, sometimes they are right.
We'll look for Kansas State to get some revenge for last year and snap a 4 game losing streak in the series.
Kansas State +4