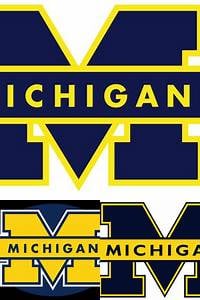 It's the battle for Michigan, but there's little hype surrounding this rivalry. In addition to being the second game of the season, Michigan State is in a rebuild and lost to Rutgers by double digits in its opener. Michigan took care of Minnesota in its first game and was an early -25 point home favorite with an over/under of 53.5.
Get Reduced Juice at BetAnySports – A Great 5 Dimes Replacement – Same software!
Michigan and Michigan State had almost opposite openers in terms of expectations. The Wolverines did what they wanted offensively against a solid defense and managed 253 rushing yards on 8.2 yards per carry as a team.
Top running backs Hassan Haskins and Zach Charbonnet each had a touchdown of more than 60 yards, while new quarterback Joe Milton ran for 52 yards in addition to averaging 10.2 yards per pass attempt. It was chunk play after chunk play for what wasn't expected to be an explosive group, which could be the main advantage in this contest.
Spartans Defense Questionable
MSU didn't have terrible numbers in its opener against Rutgers, allowing 2.6 yards per carry and 5.7 yards per pass, but the defense clearly didn't do enough against a team who struggled to score against anyone last year. The defensive line is expected to have bigger issues if Michigan's rushing attack continues where it left last game. 
It's a similar case on the other side of the ball where the Spartans mustered 1.3 yards per carry against Rutgers. That'd be a fine number against Ohio State, but failing to move the ball against Rutgers is not a good sign for the season ahead.
The other issue was seven turnovers, led by quarterback Rocky Lombardi with a couple interceptions and a fumble lost. Lombardi had fine numbers, throwing for 319 yards and three touchdowns, but that was on 43 pass attempts.
Freshman receiver Jayden Reed was a highlight with 128 yards and a couple touchdowns, while Jalen Nailor did the rest of the damage. 
Michigan Defense Looking Good
The problem is that Minnesota struggled to get anything big against Michigan and their offense was one of the best in the conference last season. If MSU can't run the ball on Rutgers, it won't be able  to run the ball against Michigan.
Even if the Spartans don't turn it over once, it's hard to see Lombardi having much success in this game, playing behind a sub par offensive line.
That's kind of how last year's matchup went, as Michigan controlled both lines of scrimmage in a dominant 44-10 win. At a spread of 26-plus points, there's no reason the Wolverines can't cover this matchup, especially in their home opener.
MSU will struggle to move the ball and there's no reason to expect its defense to stop Michigan's ground game. The spread is big for a rivalry, but unless Michigan State plays like a completely different team in its second game, this meeting could be headed for another blowout.
Our Pick
We'd expect a huge effort from the Spartans last week after being embarrassed by Rutgers. While that might not be enough and the talent gap is likely to show up as the game wears on, it could be enough to get the cover in the 1st quarter and 1st half.
Michigan State +7 1st quarter
Michigan State +14.5 1st half