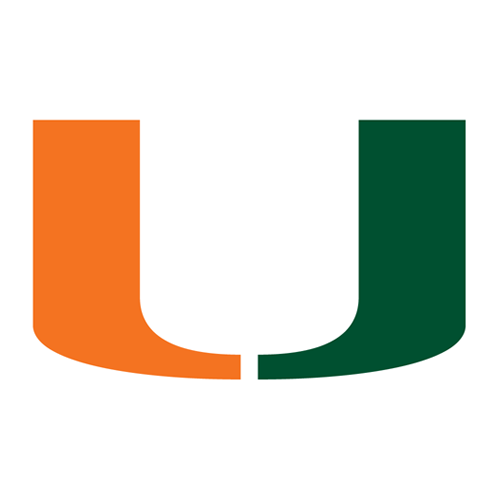 Will Miami (FL) ever be a consistent National Championship threat again? Maybe not and head coach Manny Diaz is already on the hot seat.
Miami had a tumultuous 2019 that saw the Hurricanes win at FSU and contend with everyone, but also lose late games against Florida International and then get shut out by Louisiana Tech in the Independence Bowl.
Projections are still bullish on them with an early preseason over/under of 9 wins at 5Dimes to go with +100 to 1 odds to win the National Championship, placing them near the top of the Coastal division.
Under 10 Wins Looks Like the Play
It's hard to see this team reaching 10 wins given how last year ended, so betting the under seems like a reasonable wager. That's aided by yet another offensive change, this time to a more spread, up-tempo attack led by coordinator Rhett Lashlee from SMU.
There are some positives for Miami and that starts with quarterback D'Eriq King, who comes over from Houston. While there are injury questions and he transferred early in the middle of last season, he was awesome in 2018, averaging 8.6 yards per attempt for 36 touchdowns and six interceptions to go with 674 rushing yards and 14 more touchdowns.
The kid is talented and no doubt an upgrade over last year's combo of Jarren Williams and N'Kosi Perry. 
Still, it can't be forgotten that King didn't get much of an offseason in a new offense because of the pandemic. Cam'Ron Harris (576 yards, 5 TDs) takes over in the backfield with a couple freshmen likely set to steal some carries.
It's a bit iffy at wideout where Mike Harley (485 yards, 3 TDs) is the top returnee along with Dee Wiggins and Mark Pope. The returning experience on the line helps, but in a completely new, no-huddle offense, the transition won't be easy.
Can Defense Remain Stout?
Either way, it's hard to see the offense not being better than a year ago. The hope is that the defense can be just as stout after allowing 307.6 yards and 20.8 points per game. No matter who returns, they'll likely be on the field more given the new offense and if that's the case, the numbers will likely be worse.
Gregory Rousseau and transfer Quincy Roche are expected to be forces on the ends, but they won't be able to play every down. The good news is that Miami is fairly deep at most defensive positions.
Even though there will be new faces at linebacker, the secondary returns three of four starters. The main hope is that this group doesn't take a step back with more defensive work likely, as that's usually what happens with no-huddle offenses.
Early Schedule Favorable
Miami's over/under seems high, but that's partly because of a favorable schedule that opens with three home games, the toughest being against Temple. Things get real for the trip north to Michigan State and if the 'Canes can get a win there, reaching 5-0 and beyond is in play.
There are some difficult games like trips to both Virginia schools, but one of their other road games is against Georgia Tech. If this team is to reach double-digit wins, it'll need to win home games against UNC and FSU.
At the end of the day, it'd be surprising if Miami wasn't better simply because it'll have a better offense with King at quarterback. But while the defense is good, it's not like it was dominant last year, hence the seven losses.
Teams have to be consistent to reach 10 wins and that'll be known soon enough if the Hurricanes can win in East Lansing late September.
2020 Miami Hurricanes Schedule
Sept. 5 vs. Temple
Sept. 12 vs. Wagner
Sept. 17 vs. UAB
Sept. 26 at Michigan State (early preseason line MIA -1.5)
Oct. 3 vs. Pittsburgh
Oct. 9 at Wake Forest
Oct. 24 vs. North Carolina
Oct. 31 at Virginia
Nov. 7 vs. Florida State
Nov. 14 at Virginia Tech
Nov. 21 at Georgia Tech
Nov. 28 vs. Duke