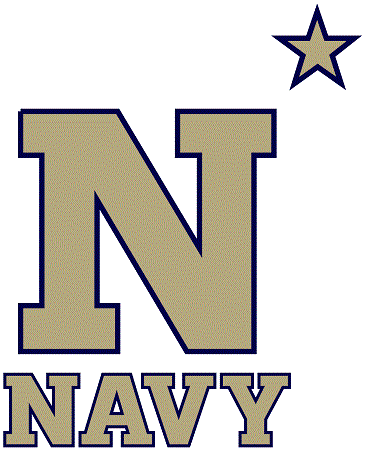 Navy returned to its usual self in 2019, finishing 11-2 with a bowl win and wins against Air Force and Army. Of course, a lot of that had to do with schedule as the Midshipmen escaped both Cincinnati and UCF, though that will be the case again this season.
The oddsmakers don't think that matters as they had an early over/under of 7.5 wins (heavy money on under at 5Dimes) with +14 to 1 odds to win the AAC, tied for fourth in the conference.
It was a return to the norm for Navy's offense last year, rushing for 360.5 yards per game en route to 37.2 points per contest. That's mainly because of Malcolm Perry, who was back in his role under center, rushing for 2,017 yards.
QB Perry Gone
The problem is that Perry is gone. When he wasn't the quarterback in 2018, the Mids went a miserable 3-10. Without a full spring, it's hard to project who will lead the offense as Perry Olsen, Tyler Goslin, Dalen Morris and CJ Williams could all fight for time.
Despite some guys leaving on the line, tackle Billy Honaker stands out and this group always seems to be fine no matter the turnover.
Outside of finding a quarterback, the talent is there to help with full backs Jamale Carothers (734 yards, 14 TDs) and Nelson Smith (571 yards, 7 TDs) set for a similar amount of work.
If Williams isn't the QB, he'll serve in a do-it-all kind of role, while bulky receiver Mychal Cooper (380 yards) should again be the top option for whenever Navy throws the ball.
Defense Made Huge Jump
Navy's improvement on the defensive side may have been the biggest surprise last season under coordinator Brian Newberry as it allowed just 326.2 yards and 22.8 points per game.
It was a massive jump from the prior campaign and the hope is that continued improvement happens even with some turnover.
Middle linebacker Diego Fagot is the most exciting piece and should keep the defense playing at a high level, but it's guys like end Jackson Perkins and young linebacker Chelen Garnes who will keep the group rolling.
The secondary is mostly set and should again be attack-heavy with returning safeties Kevin Brennan and Evan Fochtman, as well as corner Cameron Kinley. 
8 Wins in Sight
Navy surpassed expectations last season and it'll be up to head coach Ken Niumatalolo and his staff to find a new quarterback to keep things business as usual. It's unclear what will happen with the opener against Notre Dame as that will no longer be played in Ireland.
Either way, the Mids will be a decent-sized underdog if it's played. The schedule is once again favorable with a manageable road schedule in AAC play, though the trip to Air Force at the beginning of October won't be fun.
Reaching eight wins will be possible because of schedule, but the last time this team had questions of who was going to run the offense, getting wins were difficult.
That makes the Midshipmen a tough play and probably why a lot of money is coming in on the under. That said, Navy's triple-option is a machine and reaching eight wins wouldn't surprise anyone.
2020 Navy Midshipmen Schedule
Aug. 29 vs. Notre Dame (early preseason line (NAVY +14)
Sept. 12 vs. Lafayette
Sept. 19 at Tulane
Sept. 26 vs. Temple
Oct. 3 at Air Force (NAVY +1)
Oct. 17 at East Carolina
Oct. 24 vs. Houston
Oct. 31 at SMU
Nov. 7 vs. Tulsa
Nov. 14 vs. Memphis
Nov. 21 at South Florida
Dec. 12 vs. Army (Lincoln Financial Field, Philadelphia) (NAVY -7)