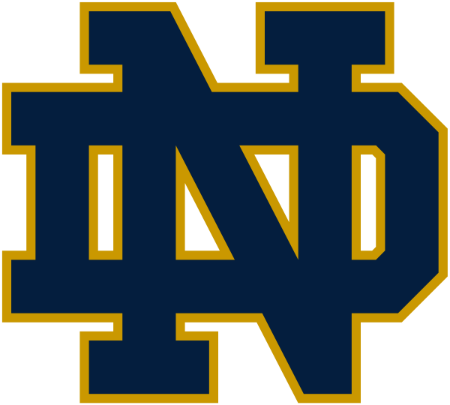 Georgia Tech will host Notre Dame Saturday in ACC action with the Irish favored by 20 and a total of 57 at BetAnySports and Betonline. It should also come as no surprise that Notre Dame is receiving the majority of the betting action.
Georgia Tech, in all but one game this season, has had trouble putting points on the board. Somehow, they scored 46 points on Louisville. Otherwise it's 16, 21, 20, 7 and then 27 last week against BC.
Speaking of BC, Boston College was able to hang 48 points on the Yellow jackets and BC, to that point, was a team that couldn't run the ball and struggled offensively. Imagine what the Irish can do?
Irish Keep Rolling 
Notre Dame has been great on both sides of the ball. Just as Georgia Tech had a fluke game with Louisville, so too did the Irish, scoring just 12 points in a 12-7 win against the Cardinals. But the Irish bounced back last week with a 45-3 win over Pitt.
Our model has Notre Dame winning this game by a predicted score of 43-11 and we'd have to agree with our model.
The one caveat here would be that Notre Dame has Clemson next week in what should be the biggest college football game of the season to date. The Irish can't get caught looking ahead.
Clemson beat Georgia Tech 73-7. Look for the Irish to do everything they can to beat Tech by a large margin, setting up next weeks monster game. At anything less than 3 TD's we're on Notre Dame with the rest of the world.
Over the total of 57 may also be worth a look. Quite frankly, the Irish might be able to get that number on their own.
Notre Dame -20