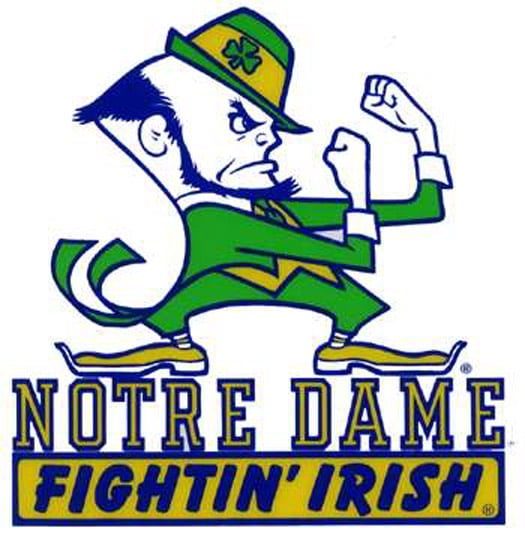 Notre Dame is on a nice stretch, winning double-digit games each of the last three years after going 4-8 in 2016. That being the case, the Fighting Irish haven't been able to get to that next level and be considered one of the best teams in the country.
They went 11-2 last year, but got blown out at Michigan and only made it to the Camping World Bowl. They open 2020 with early preseason +3300 odds to win the National Championship, 10th-best in the country.
Ian Book leads the Offense
The reason for National Title aspirations is quarterback Ian Book, who returns after throwing for 34 touchdowns and six interceptions along with 546 rushing yards and four touchdowns.
He led the offense to 36.8 points per game and will hope to surpass that number, but new skill players around him is something to overcome. Running back could start as a committee with Jafar Armstrong, Jahmir Smith and C'Bo Flemister all vying for touches.
It's a similar case at receiver where Book loses his top three options. Sure, there's talent, but Javon McKinley (11 receptions) and Braden Lenzy (11 rec.) are the top returnees from last year.
Defense Lacked Consistency
The good news is that if the line can stay healthy, it returns all five starters and that could do wonders for Book, as well as the ground game that averaged 4.9 yards per carry.
The Irish were by no means considered elite on the other end last year, but they had stout numbers, allowing 324 yards and 18.7 points per game. The issue was that they lacked consistency, giving up 27 points to USC and 45 to Michigan.
While some top players are gone, as long as guys step into new leadership roles, this group should be just as good as last year. Daelin Hayes and Ade Ogundeji can be forces off the ends and there are a couple freshmen that could be in the mix to provide depth.
The lack of a spring undoubtedly hurt Notre Dame's chances to improve, but veterans like Drew White and Jeremiah Owusu-Koramoah will keep this group solid. The same goes for a deep group in the secondary, namely safety Kyle Hamilton, who is a nuisance on the back end.
Irish Have Just Three True Road Games
Notre Dame's opener will likely be moved from Dublin to the states, but that shouldn't change the spread much, if at all. The schedule sets up for a 4-0 record ahead of the game against Wisconsin.
While the Irish only have three true road games all season, that game against Wisconsin along with the home contest against Clemson and the trip to USC could easily lead to three losses.
Yes, the Irish could win all of those, but if not, they could be looking at something similar to last year when they struggled against relevant competition. If Book and the offense can go to another level under new coordinator Tommy Rees, that could change things, but with numerous new skill players, that's a hard bet.
Score predictions below based on 2019 data
2020 Notre Dame Fighting Irish Schedule
Aug. 29 Notre Dame 30 vs. Navy 22 (Dublin) (early preseason line ND -14)
Sept. 12 Notre Dame 49 vs. Arkansas 12 (ND -17)
Sept. 19 Notre Dame 42 vs. Western Michigan 16
Sept. 26 Notre Dame 40 vs. Wake Forest 18 (Charlotte) (ND -21.5)
Oct. 3 Notre Dame 22 vs. Wisconsin 21 (Lambeau Field, Green Bay) (ND -1.5)
Oct. 10 Notre Dame 40 vs. Stanford 13
Oct. 17 Notre Dame 27 at Pittsburgh 15
Oct. 31 Notre Dame 39 vs. Duke 15
Nov. 7 Notre Dame 19 vs. Clemson 28 (ND +7.5)
Nov. 14 Notre Dame 39 at Georgia Tech 12
Nov. 21 Notre Dame 43 vs. Louisville 21
Nov. 28 Notre Dame 34 at USC 23