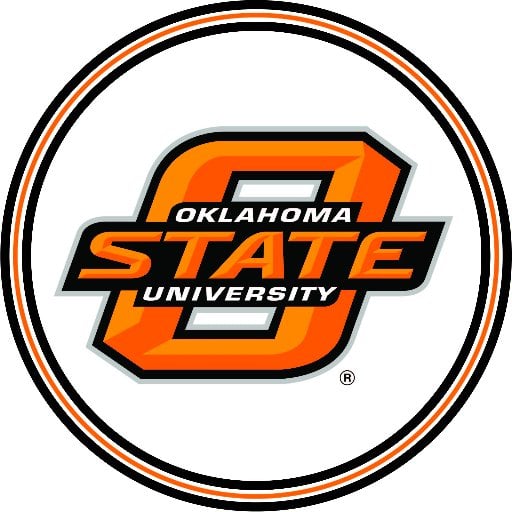 Coming off an up-and-down season which ended with a 8-5 record, Oklahoma State may be one of the more popular underdogs heading into 2020.
The Cowboys had early preseason odds of +10000 to win the National Championship, behind only Oklahoma and Texas in the Big 12. The main reason for hope is that Mike Gundy's squad returns 18 starters on both sides of the ball.
QB Spencer Sanders Enters Second Season
Most enticing is undoubtedly the offensive side where quarterback Spencer Sanders enters his second season as starter after throwing for 16 touchdowns on 8.4 yards per attempt to go with 628 rushing yards.
Injuries derailed a better overall campaign, but he led the offense to a solid 32.5 points per game. He'll be helped by a couple familiar faces in running back Chuba Hubbard and wide receiver Tylan Wallace.
Hubbard is set for another huge season after rushing for 2,094 yards and 21 touchdowns, while Wallace (903 yards, 8 TDs) is aiming to hit at least 1,000 yards and 10 TDs after tearing his ACL last October.
Throw in three returning linemen and it'd be disappointing if this offense didn't get better. As long as Sanders can be just a tad better and throw fewer interceptions, they'll be in business.
Defense Always a Question Mark for Cowboys
Of course, the defensive side always seems to be a question for OK State after giving up 418 yards and 27.1 points per game. Those numbers aren't bad compared to prior years, but they aren't exceptionally good.
Aiding the process is that the defense loses just one full-time starter. Entering his third season as coordinator, Jim Knowles expects this group to improve yet again.
The departure of cornerback A.J. Green leaves a hole in the secondary, but Rodarius Williams will fill one spot and they have enough depth to not miss a beat, especially with a strong core of safeties.
In addition to the returning starters, there are players in waiting who could make a mark like tackle Collin Clay or ends Tyler Lacy and Tyren Irby. The tools are there for OK State to improve defensively and possibly be one of the better groups in the conference.
A 6-0 Start Possible
If things go to plan, the Pokes should improve on both ends of the ball. They should get through the first three games, but that opening Big 12 trip to TCU will show a lot as OK State was an early preseason +1 point underdog.
If they can steal that game, the schedule is there for a 6-0 start ahead of the trip to Oklahoma. Easier said than done, but with Baylor having a new head coach and home games against WVU and Texas, the slate is there for the Cowboys to hit double-digit wins and fight for the Big 12 title.
A lot of that depends on Sanders and if he can get to another level, and if that doesn't happen, top recruit Shane Illingworth could be given a chance at some point.
***Note – the score predictions below are from our model using data from last season. Adjustments will need to be made for 2020.
A good place to start is here at ESPN.
Notice for example, that Oklahoma State is ranked 9th in terms of returning production while teams like Kansas (126th) and Baylor (108th) have lost significant talent.
Early season handicapping is tricky, but those number combined with the returning talent chart can be a starting point.
2020 Oklahoma State Cowboys Football Schedule
Sept. 3 Oklahoma State 40 vs. Oregon State 28
Sept. 12 Oklahoma State 36 vs. Tulsa 24
Sept. 19 Oklahoma State vs. Western Illinois
Oct. 3 Oklahoma State 26 at TCU 30 (early preseason line OKST +1)
Oct. 10 Oklahoma State 29 vs. Iowa State 30
Oct. 17 Oklahoma State 38 at Kansas 26
Oct. 24 Oklahoma State 28 at Oklahoma 44
Oct. 31 Oklahoma State 35 vs. Texas Tech 27
Nov. 7 Oklahoma State 19 at Baylor 32
Nov. 14 Oklahoma State 32 vs. West Virginia 20
Nov. 21 Oklahoma State 22 at Kansas State 31
Nov. 27 Oklahoma State 31 vs. Texas 34