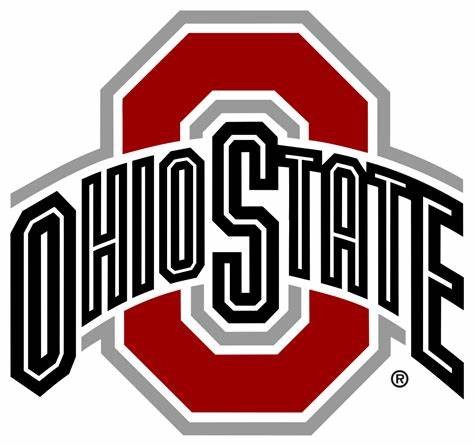 Ohio State had somewhat of a scare last week against Indiana, but it got by and remains undefeated with the Big Ten title game all but guaranteed.
The Buckeyes don't face a team with a winning record the rest of the way and look slated to reach the College Football Playoff unless something goes awry. They opened as -27.5 point road favorites with an over/under of 69.5 against Illinois.
The lone thing going for the Fighting Illini is that they've looked better in recent games, closer to how they performed in 2019. They beat Rutgers a couple weeks ago and then surprisingly ran over Nebraska last week despite being a -16 point underdog (they won 41-23).
Brandon Peters Leads Illini
At their best, they'll get competent quarterback play from Brandon Peters while the ground game does the rest. The problem is that the rushing attack probably won't work in this matchup, similar to the opener when they lost 45-7 to Wisconsin.
Peters returned from COVID-19 last game and did what was asked of him, completing 72% of his 25 passes for 205 yards and a touchdown. That's mostly what he did last season and there will never be a game in which he throws for 400 yards and four touchdowns.
However, that may be the only way for Illinois to cover this game unless they repeat the Nebraska performance when both Mike Epstein and Chase Brown ran for 100 yards.
While both are averaging at least 5.9 yards per carry, a lot of that was done against bad defenses. Epstein had 18 yards on 10 carries against Rutgers and Brown only recently became the top option.
Ohio State Defensive Front Tops In Conference
Like previous seasons, Ohio State has one of the best defensive fronts in the conference, allowing 3.6 yards per carry and less than 100 rushing yards per game. Those numbers don't bode well for an Illinois offense that relies on running the ball.
There are similar problems for the Illini defense because they struggle to stop the run, allowing close to 200 rushing yards per contest and 4.7 yards per carry.
Ohio State found some resistance last week, but it still managed to pass for 300 yards and run for 307 yards in a 42-35 win. Take away some turnovers and the Buckeyes probably would've finished with 50-plus points. They're averaging 45.3 points per game and should be near that total in this matchup.
Justin Fields Still Heisman Candidate?
After throwing three picks last game, Justin Fields may no longer be on the cusp of the Heisman hunt, now completing 79.6% of his passes on 10.7 yards per attempt for 13 touchdowns and three interceptions.
That said, there's a chance he throws for 10-plus touchdowns and no interceptions over the final three games of the regular season. It's possible both Garrett Wilson and Chris Olave will go over 100 receiving yards a piece, which has been the norm. Running backs Master Teague and Trey Sermon will do the rest, both averaging 5.2 yards per carry.
Illinois is playing better in recent games and has Peters back under center, but that's not going to matter against the best team in the conference. OSU's advantages on both lines of scrimmage and in terms of skill players is going to be noticeable from the start with Fields set to light up the scoreboard.-
Ohio State -28