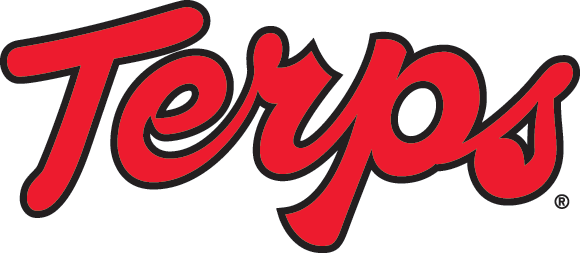 Everything surprising in Big Ten play over the first three weeks has not involved Ohio State. The Buckeyes have left no questions on the table, easily winning their first three games and while they aren't demolishing teams.
There's no reason to think they aren't the best team in the conference. They are -25 point road favorites with an over/under of 73 points against Maryland. AT GTBets.
Maryland's first three games have been the opposite of Ohio State's in that you don't know what to expect from them on a week-to-week basis.
Terps Won 2 After Slow Start
The Terrapins opened with a 43-3 loss to Northwestern and then won their next two against teams who were thought to be some of the best in the conference in Minnesota and Penn State.
They snuck past the Golden Gophers and then more surprisingly controlled the game against the Nittany Lions, winning 35-19 after leading 35-7 going into the fourth quarter. They beat PSU by more points than Ohio State beat them a couple weeks ago.
While head coach Mike Locksley was with Maryland, it's hard to put too much into last year's 73-14 result between these teams. Maryland didn't have a quarterback last season and it couldn't stop anyone defensively.
Terps Defense May Be An Issue
Defense may still be an issue in this matchup, but quarterback Taulia Tagovailoa has already given hope for the future for the Terps. Since being torched in the opener, Tagovailoa has thrown for 676 yards and six touchdowns over the last two games.
That may not be enough to win this game, but it could be enough to cover. Of course, running the ball isn't going to be as easy against this defensive front. Running back Jake Funk has an outlandish 336 yards on 7.8 yards per carry through three games, but most of that came against Minnesota.
Ohio State has allowed some points this season, but a lot of them have come in the fourth quarter with backups in. The Bucks may not be as good as last year, but they still should control the line of scrimmage, which isn't going to help Funk and Tagovailoa.
Can Anyone Stop Justin Fields?
The other side of the ball is another issue because there isn't a defense in the Big Ten, or even the country, that will slow down quarterback Justin Fields. He's set for a Heisman-like campaign, completing 86.7% of his passes on 10.9 yards per attempt for 11 touchdowns and zero interceptions.
Receivers Garrett Wilson and Chris Olave have torched opposing secondaries with the majority of receptions from Fields. Running backs Master Teague and Trey Sermon are doing the rest, albeit with limited numbers. They're averaging 4.8 yards per carry as a team, but that's not overwhelming considering the amount of points this offense had had.
Maryland has two wins, but its defense hasn't really been the reason for that. Ohio State scored 73 points in last year's meeting and should be set for at least 40 in this matchup with 50 a good bet.
Tagovailoa may be enough to get a late cover or even keep things competitive for a couple quarters, but betting against Ohio State is almost like playing with fire.
This is a step up in competition for Tagovailoa and it could mean trouble, similar to Maryland's opening loss to Northwestern when nothing seemed to work.
Our Pick
We're going to take our unit for this game and divide it equally over 3 wagers with the thinking that the Terps can make a game of this.
Maryland +7 1st quarter 
Maryland +14 1st half
Maryland +25 Game