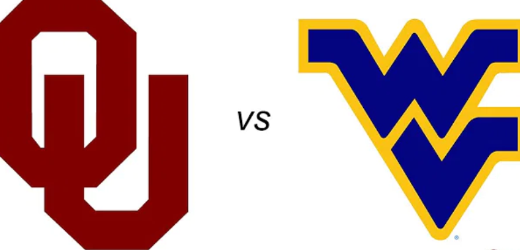 GAME CANCELLED
This game doesn't mean anything in the Big 12 title race because that matchup is already set between Oklahoma and Iowa State. That could mean Oklahoma tries some new things against West Virginia, or it could mean it continues its onslaught on the conference. The Sooners are -14 point road favorites with an over/under of 56.5.
Assuming Oklahoma takes this game seriously, it could end up similar to last year's 52-14 beat down. That's because West Virginia showed last week how bad it could look against a good team when it lost 42-6 to Iowa State.
The Mountaineers have a winning record, but that's partly because the Big 12 has been a mess this season. The lone thing going in their favor is that they've yet to lose at home with all four losses coming on the road.
Sooners Defense Formidable
The biggest thing for Oklahoma is that its defense has quietly turned into a good unit over the last couple months. They're allowing just 3.0 yards per carry and more importantly just 22 points per game despite allowing 37 points or more in three of their first four games.
That defense is the first problem for WVU, who couldn't do anything against ISU last week. Jarret Doege is limiting turnovers, but he's averaging 7.0 yards per pass for 13 touchdowns and three interceptions.
Running back Leddie Brown is the best part of the offense, averaging 5.3 yards per carry for 945 yards and nine touchdowns. That's good, but it's not enough against better teams, as seen in the games against ISU and Texas when Brown failed to surpass 50 yards in each contest.
The Mountaineers are getting just enough against mediocre teams, but not enough against the above average ones and that's the category Oklahoma fits into.
Of course, Oklahoma is a bit better than above average. It's won each of its last five games by at least 13 points with that closest contest coming last week against Baylor, a 27-14 win. It was close mainly because Baylor found a way to limit OU's rushing attack.
Mountaineers Need to Stop the Run
If WVU can do the same, it could at least be competitive, as it's allowing a solid 3.6 yards per carry for the season. But while the overall numbers are great, they couldn't do anything against Iowa State last week, allowing more than five yards per tote.
The Sooners have been elite offensively all season, though freshman quarterback Spencer Rattler has steadily improved. He's averaging 9.7 yards per pass for 24 touchdowns and seven picks despite no one on the team having more than 500 receiving yards.
The running game has been the bigger question even though Rhamondre Stevenson has slowly separated himself from the pack with 5.9 yards per carry. Still, he was limited to 3.3 yards per carry against Baylor and that led to a down performance for the offense as a whole.
Oklahoma is better on both sides of the ball, but there's a chance West Virginia plays to keep this game tight by not making mistakes. If it can limit the explosive plays, there's a chance the Mountaineers could pull off an upset or at least cover.
The Sooners don't want to lose, but it'll be hard not to look ahead to the Big 12 title game, especially since this matchup doesn't mean anything outside of the win-loss record.
Our Pick
Our model has the margin here at less than 14 points. We look for West Virginia to show some life after last weeks embarrassing loss. They also have the added motivation of having been humiliated by the Sooners last season.
We have to believe that if West Virginia could hold Texas to 17 points in a 17-13 loss, they can perhaps slow down the Sooners enough to keep the margin close.
West Virginia +14