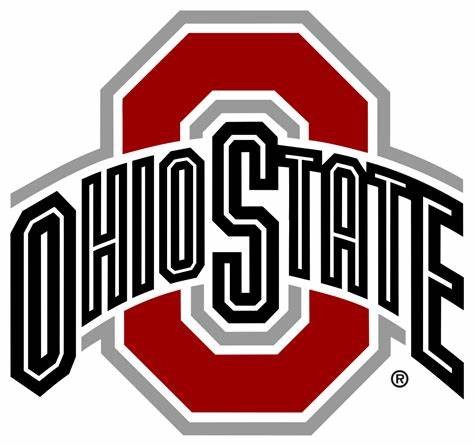 It looks like another season of Big Ten domination for Ohio State after disposing of Nebraska and Penn State the first two weeks.
There's a chance they take their foot off the pedal against Rutgers, but that probably doesn't matter. The Buckeyes opened as -37 point home favorites after being a 50-plus-point favorite last season.
There's a chance Rutgers gets more money than usual only because it's looked somewhat competitive this season, beating Michigan State in the opener then staying somewhat close to Indiana last week. New head coach Greg Schiano has given the team an immediate boost, though that probably won't matter in this matchup.
Buckeyes Offense Potent
It's unlikely anyone in the conference stops Justin Fields and this OSU offense. Fields completed 15-of-19 passes for 305 yards and four touchdowns in last year's 56-21 win.
He's been unflappable through two games, completing 87.3% of his passes for 10.8 yards per attempt and six touchdowns.
Garrett Wilson and Chris Olave have received most of the targets, as no one else has more than 31 receiving yards. The backfield is a combination of Master Teague and Trey Sermon, though the team is averaging a mediocre 4.3 yards per carry.
Buckeyes Scored 49+ Last 6 Meetings
Despite playing solid defense through two games, it's hard to see Rutgers holding Ohio State below 40 points, especially since OSU has scored at least 49 points in the last six meetings.
It doesn't matter what their early numbers look like, Rutgers will be out mached in this game. Even with those positive numbers, the Knights gave up 300-plus passing yards in their win and they didn't do anything exceptionally well against Indiana, allowing 37 points in the loss.
The lone way to cover for Rutgers will be to get turnovers like the MSU win or hope Noah Vedral can get something going. Neither of those things will be easy to bet on given how safe with the ball Fields has been and that Vedral averaged just 3.8 yards per attempt in last week's loss.
The Scarlet Knights are scoring points, but a lot of that is because of their defense. For the season, they're averaging 4.5 yards per pass and 3.1 yards per carry.
Looks Like A Tough Spot for Rutgers
Considering OSU just held Penn State to 1.6 yards per carry, there's no reason to think Rutgers will get anything going behind Isaih Pacheco, who has 87 yards on 29 carries. As for Vedral, he's struggled in two games against lesser defenses, not a great sign for this matchup.
Ohio State has the edge in almost every category against Rutgers and the best way for Rutgers to cover is if things get out of hand and a lot of backups come into the fourth quarter.
Even then, it's hard to bet on the Scarlet Knights because that's what happened last year and they lost by 35 points. Fields should have no trouble moving the ball and the Bucks should be headed for another easy win.
Our Picks
OVER 64.5
Rutgers +24 1st half