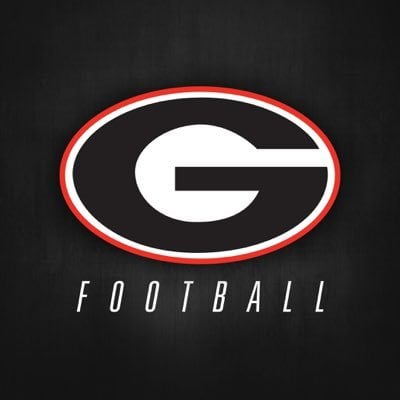 There's still more than a month of football left, but the winner of this matchup will likely be in the SEC Championship game. Florida and Georgia are both two games ahead of the third-place team in the standings even though they each have in-conference losses. Playing in Jacksonville, the Bulldogs opened as -4.5 point favorites.
This is a matchup between offense and defense. Florida comes in averaging 42 points per game, lighting up opponents behind quarterback Kyle Trask, while Georgia is allowing 16.2 points per game despite giving up 41 to Alabama.
That Alabama loss is the one time Georgia actually played a good offense, so that could be a telling sign of how this matchup goes. In that loss, Alabama threw for 417 yards on 12.6 yards per pass and that's how Florida will attack.
Georgia Won 2019 By A TD
When these teams met last year, Trask did everything he could to move the ball as the Gators had just 21 rushing yards. Trask was fine, throwing for 257 yards and two touchdowns, but a lot of that came late as 14 of Florida's 17 points came in the fourth quarter of a 24-17 loss.
That said, Trask's numbers are better across the board this season, averaging 9.6 yards per attempt for 18 touchdowns and two interceptions.
Top receivers Kyle Pitts and Kadarius Toney have been awesome, catching 13 of those touchdowns. While the ground game is still fairly limited between Dameon Pierce and Malik Davis, they've done enough and are averaging 4.8 yards per carry as a team.
Gators Likely to Air It Out
Florida will likely go pass-heavy from the start in this matchup because there may not be a point to trying the ground game. The question for Florida comes on the other side of the ball where they've had some problems. The Gators looked better last week, but that came against Missouri. Then again, it's not like Georgia's offense has been elite. 
The Bulldogs ran for 215 yards last week, but that led to just 14 points against Kentucky. Quarterback Stetson Bennett is the main reason the offense hasn't really taken off and that's why they're hard to bet on, especially against a team that can put up points.
QB Edge to Gators 
On the season, Bennett is averaging 7.9 yards per attempt for seven touchdowns and five interceptions. Those don't look like numbers for a quarterback on a team who is near the top of the standings.
Because of those struggles, the offense is all about the rushing attack with Zamir White averaging 4.5 yards per carry for 402 yards and six touchdowns. That's been enough against most teams, but maybe not against the better teams in the conference.
Florida's defense may not be elite, but it's allowing a solid 3.7 yards per carry and 133 rushing yards per contest. Most of its struggles have come against the pass, which gives them another advantage in this matchup.
The Bulldogs have won the last three meetings, but this is the perfect spot for the Gators to flip the script behind a potent offense led by Trask. There's a chance Georgia's defense steps up and makes this a defensive battle, but even then, Trask has a big edge on Bennett.
Florida +3.5