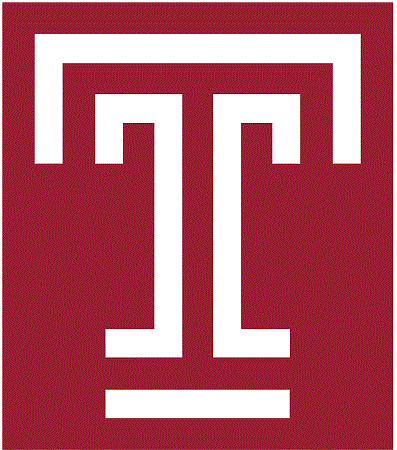 Temple is coming off a mostly successful campaign that finished 8-5. While the blowout against UNC in the Military Bowl was a downer, wins against Maryland and Memphis overshadow it.
The Owls aren't expected to be as good in the second season under head coach Rod Carey, mainly because of the defensive turnover.
They had an early preseason over/under of 5.5 wins at 5Dimes with +40 to 1 odds to win the AAC, near the bottom of the standings.
Offense Struggled Late
Temple may have to lean on its offense more this season after averaging a mediocre 392 yards and 26.3 points per game. They had some big performances, but also struggled late in the season against the likes of SMU, USF and Cincy.
Improvement falls to quarterback Anthony Russo entering his third year as starter after tossing 21 touchdowns and 12 interceptions on 6.8 yards per attempt.
Even with a lot of skill players returning, three starters are back on the line, so that could be an issue early and the lack of an offseason doesn't help.
Otherwise, running back Re'Mahn Davis (936 yards, 8 TDs) has a bright future and should easily surpass 1,000 yards.
Receiver is in a similarly solid spot with stand outs Jadan Blue (1,067 yards, 4 TDs) and Branden Mack (904 yards, 7 TDs) leading the way, and sophomore tight end David Martin-Robinson stepping into a bigger role.
Defense Losing Talent
The main reason the offense has to step up is because the defense loses a lot from a group that gave up 364.8 yards and 23.5 points per game.
There are returning pieces to work with and some incoming transfers, but it'd be a surprise if they were as good as last season. Even then, the Owls gave up loads of points to better teams.
The hope is that tackles Daniel Archibong and Ifeanyi Maijeh lock things down in the middle of the line. That would help a mostly new corps of linebackers. While there are some seniors, none of them have been full-time starters in the past.
The secondary is in a slightly better situation than linebacker with corner Christian Braswell and safety Amir Tyler decent options. While this group held down Memphis and Cincy last year, it also gave up 45 points to SMU, 63 to UCF and 55 to UNC.
Schedule Manageable 
Outside of the opening trip to Miami, the non-conference schedule is manageable for Temple with three wins likely. The schedule isn't easy, but reaching six wins is definitely possible since that'll likely require just three AAC wins.
That could mean Tulane, ECU and another team. There are plenty of places to find wins, whether that's the AAC opener at Navy or home against teams like USF and SMU.
The Owls may not be as good as a year ago, but Russo provides experience under center and he has the tools to keep the offense rolling. As long as the defense doesn't take a turn for the worse, six wins should be attainable for Carey in his second year.
2020 Temple Owls Schedule
Sept. 5 at Miami FL
Sept. 12 vs. Idaho
Sept. 19 vs. Rutgers
Sept. 26 at Navy
Oct. 10 at Massachusetts
Oct. 17 vs. South Florida
Oct. 24 at Memphis
Oct. 31 at Tulane
Nov. 5 vs. SMU
Nov. 14 at UCF
Nov. 21 vs. East Carolina
Nov. 28 vs. Cincinnati