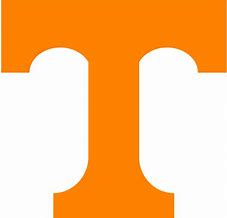 Tennessee is back with what feels like a real sense of optimism. The Volunteers started 1-4 last year, but they turned things around to finish 8-5. On one end, they won their bowl game and had eight wins, but on the other, they were blown out by the best teams on the schedule.
In Jeremy Pruitt's third year, more consistency is expected, though their early preseason over/under at 5Dimes was at 7.5 wins with +150 to 1 odds to win the National Championship, well behind Georgia and Florida.
Offensive Line Strength of the Offense
Oddly, the best part of Tennessee's team may be its offensive line which returns Trey Smith and adds Georgia's Cade Mays, both of whom could be early options in the 2021 NFL Draft.
Throw in a top-10 recruiting class and the two-deep is stocked with talent. The question is where the points will come after they averaged 365.5 yards and 24.2 points per game last year.
Quarterback remains a question despite the return of last season's starter in Jarrett Guarantano, who averaged 8.4 yards per attempt for 16 touchdowns and eight interceptions. Sophomores Brian Mauer and J.T. Shrout should provide the most competition, but there are others in the mix, namely Maryland transfer Kasim Hill.
As for the skill players, running back will again be a combination of Ty Chandler (655 yards), Eric Gray (539 yards) and Tim Jordan (428 yards). Given the line's talent, those guys could be set for even better numbers.
Receiver is a bit more unknown, but the talent is there between the likes of Josh Palmer (457 yards) and underclassmen Ramel Keyton. This may not be an elite offense, but if quarterback play improves from a year ago, they should post better overall numbers.
Defense in Good Shape with Top Recruits
The defensive side is also in a decent situation after allowing a stout 337.1 yards and 21.7 points per game. Again, some of that had to do with schedule because the Vols struggled against the top teams, but sometimes that's enough. 
While some elite players are gone from the defense, the top recruiting class helps, as does the expected improvement of guys like linebacker Henry To'o To'o, who could run things as a sophomore.
While the front end will feature a lot of new and younger players, the back end should be mostly set without much of a drop off. Safeties Theo Jackson and Trevon Flowers provide decent experience and cornerback is fairly deep with Bryce Thompson the top option.
Vols Look to Carry Momentum from Last Season
It hasn't been a good idea to bet on Tennessee over the past decade or so, but Pruitt may have found something at the end of last year. The Volunteers will be put to the test with the early trip to Oklahoma and then a home game against Florida.
Win one of those and this could be a great season. The problem is that they once again have four games against high-end competition, which means there can be no mistakes in order to reach eight wins.
The Vols may improve overall, but in order to hit eight wins, they'll likely need three road wins with South Carolina being most difficult of the winnable options. Sure, it's a manageable schedule, but it'll be hard betting on them to win every game they're supposed to.
2020 Tennessee Volunteers Schedule
Sept. 5 vs. Charlotte
Sept. 12 at Oklahoma (preseason opening line TEN +8.5)
Sept. 19 vs. Furman
Sept. 26 vs. Florida (TEN +7)
Oct. 3 vs. Missouri
Oct. 10 at South Carolina
Oct. 24 vs. Alabama
Oct. 31 at Arkansas
Nov. 7 vs. Kentucky
Nov. 14 at Georgia
Nov. 21 vs. Troy
Nov. 28 at Vanderbilt