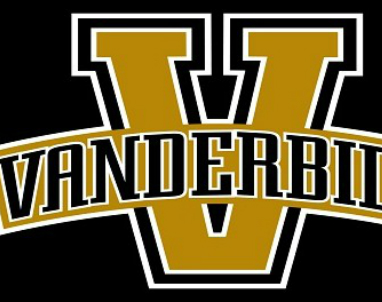 Despite not winning a bowl in his six years in charge at Vanderbilt, Derek Mason remains the head coach. He'll try and change things around after another drop off in 2019 which resulted in a 3-9 record with one win in SEC play.
Unfortunately, it's expected to be another struggle for the Commodores with an preseason early over/under of 3 wins at most sites with some of the worst odds to win the SEC at +250 to 1.
New Coordinators – Both Sides of Ball
Mason's hope is that a couple new coordinators will revive his team on both sides of the ball. Todd Fitch takes over the offense after spending the last few years at Louisiana Tech under Skip Holtz.
The problem for Fitch is an ugly quarterback situation that features a lot of unknowns between freshmen and juco additions. The other issue is an overhaul at skill positions, which only adds to the quarterback problem.
Running back Keyon Brooks may provide the most potential in the offense after catching 16 balls and rushing for 252 yards as a freshman, while Jamauri Wakefield is back from injury.
Of course, the line remains an issue after their best tackle left and they added a former Rutgers coach to coordinate the group. It's not much better at receiver where Cam Johnson (316 yards, 3 TDs) will try to do the heavy lifting with a slew of new options.
Defense Likely to Improve Some
The defense is in a slightly better situation, at least in terms of returning players. There's also a little more hope after the addition of coordinator Ted Roof, who has been all over, most recently coaching at Appalachian State. There's at least reason to expect improvement from a group that allowed 436.6 yards and 31.8 points per game last season.
In addition to numerous starters returning, Florida transfer Malik Langham could make an immediate impact on the line, which should help end Dayo Odeyingbo improve his sack total.
Led by Dimitri Moore (99 tackles), the linebacking corps should be the highlight of the defense if everything works to plan under Roof. The secondary also returns every relevant starter, so if this group doesn't improve, it'd be a major disappointment.
Looks Like a 4 Win Season at Best
If Vandy figures out its offense, surpassing three wins should be more than attainable, especially with early home games against Mercer and Colorado State. Win those and it'd be a surprise if the 'Dores didn't reach at least four wins.
Sure, nothing will come easy if the offense struggles to score 20 points every game, but the defense will keep them competitive more often than not, and it helps that there are numerous opportunities for wins with Ole Miss, South Carolina, La. Tech and Tennessee all coming to town.
Vanderbilt may not contend in the SEC, but it should be better than last year's three wins.
2020 Vanderbilt Commodores Schedule
Sept. 5 vs. Mercer
Sept. 12 at Missouri
Sept. 19 at Kansas State
Sept. 26 vs. Colorado State
Oct. 3 at Georgia
Oct. 10 vs. Ole Miss
Oct. 17 at Kentucky
Oct. 31 vs. South Carolina
Nov. 7 vs. Florida
Nov. 14 at Texas A&M
Nov. 21 vs. Louisiana Tech
Nov. 28 vs. Tennessee