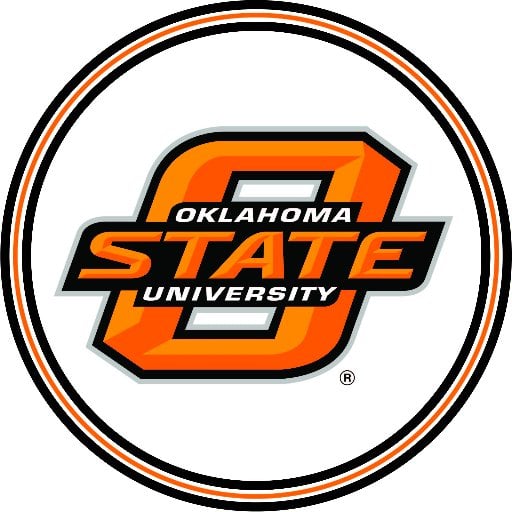 Oklahoma State is ranked in the AP Poll top 10, but their wins haven't been all that convincing this season. Texas has been the opposite, already with two losses, but it's also a team that could be ripe for an upset.
On their quest to an undefeated season, the Cowboys are -3 to 3.5 point favorites with a total of 57.5 at GTBets.
Texas was a one-man team through its first four games and then its defense finally stood up in last weekend's win against Baylor.
The only way it can win this matchup is if that remains the case. But while the Longhorns stopped a mediocre Baylor offense, that doesn't take away from their bad performances, still allowing more than 30 points per game. 
Cowboys Offense Lacking
That said, OK State's offense hasn't looked as lethal as expected this season. Chuba Hubbard is doing what he can with 478 rushing yards and five touchdowns, but defenses are focused on stopping him.
After averaging 6.4 yards per carry last season, Hubbard is at just 5.1 ypc. The bigger issue has been an inconsistent passing game, which hoped the return of Spencer Sanders would change things against Iowa State, but he threw two interceptions in the 24-21 win.
Sanders was good as a freshman, but if he hasn't improved, he may not be enough to get OK State over the hump, as he averaged 8.4 yards per attempt for 16 touchdowns and 11 interceptions last season.
The other issue is that no one in the receiving game has made a mark outside of Tylan Wallace, who has 401 yards on 24 catches.
OK State ran the ball 56 times in last year's 36-30 loss and may take that same strategy again. As long as that works, there's no reason to stop, especially if Sanders remains a risk to throw interceptions after doing so twice in last year's meeting.
To Date Defense One of the Best
On the other side of the ball, OK State has been harder to read, mainly because of a mostly easy schedule. The Pokes have great numbers, allowing 303 yards and 12 points per game, but it's unclear how much that means given the schedule.
The one thing the Longhorns have been able to do is move the ball and that's how they won last year's matchup, as Sam Ehlinger threw four touchdowns and they averaged 5.0 yards per carry as a team.
Ehlinger has been doing almost everything himself this season, averaging 8.0 yards per pass for 17 touchdowns and five picks, while also leading the team in rushing with 293 yards and 4.5 yards per carry.
That second stat is the most alarming because running backs Keaontay Ingram (245 yards) and Roschon Johnson (143 yards) were expected to do a little more, while Bijan Johnson (122 yards) has stepped in because of need.
Despite being almost halfway through the season, both teams have plenty of questions. If OK State's defense is for real, it should be headed to the Big 12 Championship.
However, if Ehlinger does his thing and gets Texas to around 30 points, there's no reason Texas can't win this game. The Longhorns have two losses because of their defense, but if they truly turned a corner last week, that could help them secure an upset in this contest, especially if Sanders continues to have interception issues.
Our Pick
Prior to last years loss, Oklahoma State had won 4 in a row in this series. 3 of those wins were by exactly 3 points. Recent history tells us this game figures to be close, between two teams with similar talent.
One thing that's different however, is the Oklahoma State defense. Most years, it's non existent. To date, this year, it's one of the better units in the country. Could be a fluke. But until that's proven, we're going to side with the Cowboys.
Oklahoma State -3