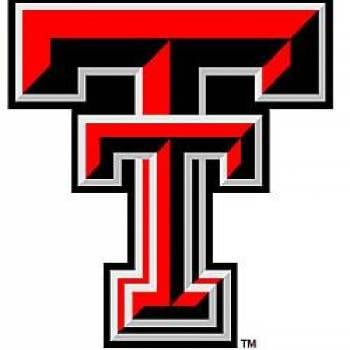 Last year wasn't all bad for Matt Wells in his first season leading Texas Tech despite finishing with a 4-8 record. The Red Raiders managed to beat then-ranked OK State and four of their losses were by three points or less.
That's likely the main reason bookmakers set their early preseason over/under at 5.5 wins, though with +500 to 1 odds to win the National Championship, they're still expected to finish near the bottom of the Big 12. (5 dimes)
The main hope for Tech is that quarterback Alan Bowman stays healthy after earning a redshirt last year because of injury. While he posted nice numbers under Kliff Kingsbury two years ago, this offense is a bit different.
He's still the team's lone experienced option and holds the keys for a possible bowl game. The good news for Bowman is that the receiving corps is solid with Erik Ezukanma (664 yards, 4 TDs), T.J. Vasher (515 yards, 6 TDs) and KeSean Carter (303 yards) the likely top options.
The downside is that the line lost three starters and if that group takes a step back, it'd be a surprise if the offense improved on last year's 474.3 yards and 30.5 points scored per game. Yes, running back SaRodorick Thompson (765 yards, 12 TDs) returns, but if the line lets up, he may not reach 4.8 yards per carry again.
Defense Never a Strong Point
Unsurprisingly, Texas Tech struggled defensively last season, allowing 480.3 yards and 30.3 points per game. It was known Wells wouldn't turn the defense around immediately, but some gains are expected in Year 2.
The Raiders lost some high-end talent, but the majority of starters return and that should lead to better overall depth. There's returning experience at every level with linebackers Riko Jeffers and Xavier Benson standing out, though top juco transfer Krishon Merriweather could make an immediate mark.
If they can get to the quarterback more, that will only help the pass defense that allowed more than 300 yards per game. Returning corners DaMarcus Fields and Zech McPhearson are back, but without a strong pass rush, those guys were often put on an island.
If the Red Raiders want to make a bowl game, their best chance will likely be to win their first three games and get revenge on Arizona, this time at home.
Spotting three more wins isn't the easiest thing, especially with Texas and Oklahoma coming to Lubbock, but with five home games in Big 12 play this season, there are chances.
In addition to possibly stealing games at KSU or TCU, they'll host WVU, Baylor and Kansas. Matt Wells would like to make a bowl in his second year and while that's a tall task, if Tech can win close games with a healthy Bowman, six wins are definitely on the table, assuming the defense can do a little more overall.
2020 Texas Tech Red Raiders Schedule
Sept. 5 at UTEP
Sept. 12 vs. Alabama State
Sept. 19 vs. Arizona
Sept. 26 at Iowa State
Oct. 3 vs. West Virginia
Oct. 15 vs. Baylor
Oct. 24 vs. Texas
Oct. 31 at Oklahoma State
Nov. 7 at Kansas State
Nov. 14 vs. Kansas
Nov. 21 at TCU
Nov. 28 vs. Oklahoma