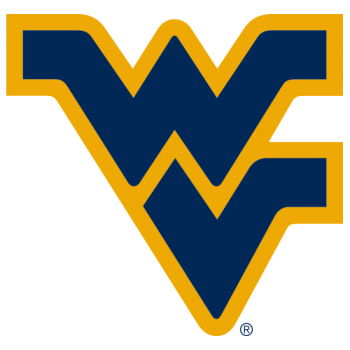 Neal Brown enters his second season at West Virginia with hopes for a bowl game, something they failed to do last year, the first time since 2013. It was always going to be difficult with a new quarterback, but there's hope for a bowl in 2020, which is what the odds show.
The Mountaineers had an early preseason over/under of 5.5 wins, though their +500 to 1 National Championship odds at mybookie placed them near the bottom of the Big 12.
The first order of business is deciding on a starting quarterback and the limited offseason doesn't help. Austin Kendall started the majority of 2019 and then because of injury, Jarret Doege led the offense the final three games.
While Doege had somewhat better numbers, it's not like the offense was explosive, averaging 20.6 points for the season. Ideally, it'll be hard to get worse from last year, especially with two experienced quarterbacks, so improvement should happen.
Offensive Line Could Be A Problem
Unfortunately, the line could again be an issue after eight guys got starts last year. They were still looking for a grad transfer in the spring, but the unit will likely struggle again.
That doesn't help a rushing attack that averaged a miserable 2.6 yards per carry. Leddie Brown (367 yards) is set to take over in the backfield with Alec Sinkfield also in the mix.
The receiving corps may be in the best situation on the offense led by Sam James (69 receptions, 677 yards) and T.J. Simmons (455 yards, 4 TDs), giving the quarterback some options.
The situation is a tad better for the defense and despite allowing almost 30 points per game last year, it was the main reason WVU was competitive in the final three games, winning two.
There were growing pains to the 4-2-5 scheme last year, but another year should help that transition. The majority of the front six return from Darius and Dante Sills on the line to linebackers Dylan Tonkery and Josh Chandler. There are questions on the back end, but there's a chance they improve with new guys recruited for the system.
Early Schedule Favorable 
The schedule is there for West Virginia to get off to another decent start (opened 3-1 last year). Beating FSU won't be easy, but that's followed by three straight home games against mediocre competition.
Even the first few Big 12 games are all winnable ahead of the trip to Texas. On one side, the schedule is favorable, but road games at Texas, OK State and Iowa State will be difficult in addition to a home game against Oklahoma.
That's four likely losses, which means there isn't much room to slip up if they want to reach a bowl. The Mountaineers should be in range for a bowl game all year and it'll likely depend on how the line gels and how quarterback pans out. If those things work, six wins are definitely within range.
2020 West Virginia Mountaineers Schedule
Sept. 5 vs. Florida State (Mercedes-Benz Stadium, Atlanta) (WVU +6.5)
Sept. 12 vs. Eastern Kentucky
Sept. 19 vs. Maryland
Sept. 26 vs. Kansas State
Oct. 3 at Texas Tech
Oct. 10 vs. TCU
Oct. 17 at Texas
Oct. 24 vs. Kansas
Nov. 7 vs. Oklahoma
Nov. 14 at Oklahoma State
Nov. 21 vs. Baylor
Nov. 27 at Iowa State