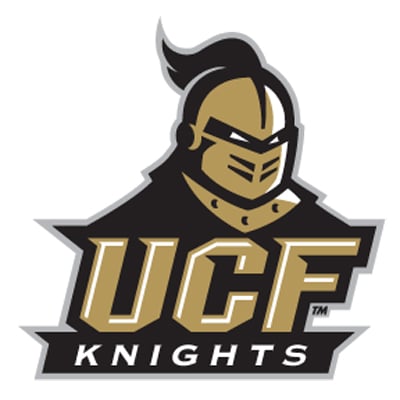 This wasn't expected to be much of a game and then Georgia Tech went out and beat Florida State in its opener last week. UCF has yet to play, but it still has its usual lofty expectations as seen in its ranking in the AP Poll.
Because of that, the Knights opened as -7.5 point road favorites with an over/under of 62 at GTBets.
UCF Offense A Force
While Georgia Tech just beat FSU, this UCF offense should be better than FSU in almost every facet. Quarterback Dillon Gabriel is expected to improve on last season's numbers when he threw for 29 touchdowns on 9.2 yards per attempt.
He did that as a freshman and gets back a couple senior receivers in Tre Nixon and Marlon Williams. The hope is that the rushing attack is just as potent with three starters back on the line.
Otis Anderson and Greg McCrae should again lead the way in the backfield after the Knights after 5.2 yards per carry as a team last season.
Tech Defense Improved
It's hard to gauge Georgia Tech's defense, mainly because FSU looked really bad in its opener and its offensive line couldn't do anything.
Still, it was pretty impressive for the Yellow Jackets to win their ACC opener 16-13 after allowing more than 32 points per game last season. Maybe they won't be that good every game, but improvement is evident.
Tech Offense A Work In Progress
The offensive side has similar questions because Tech actually moved the ball decent against FSU, yet ended up with just 16 points. Jeff Sims, a freshman, looks like the quarterback of the future after throwing for 277 yards and running for 64 more yards in the opening win.
He took the starting gig in the offseason and there's no reason for the Yellow Jackets to turn elsewhere. Similar to the defense, there will be growing pains for an offense in its second season removed from the triple-option.
Along with Sims, the offense is led by running backs Jordan Mason and Jamious Griffin, as well as receivers Malachi Carter and Jalen Camp. 
The Tech offense averaged just 16.7 points per game last season, but Sims adds something new to the group and he'll only get better with experience. At the least, he gives some hope to the offense and will be one of the talking points in this matchup.
That's because the only way for the Jackets to compete in this game is if they can score since it's inevitable Gabriel and UCF will find the end zone numerous times.
UCF Defense 23 PPG Last Year
The question is where UCF is at defensively, returning a good amount of starters, especially in the secondary. While the overall numbers are great, allowing 23 points per game last year, UCF still allowed 30-plus points to teams like Tulsa and Tulane.
If this game was a week ago, the spread may have been 10 points higher. While Georgia Tech surprised everyone with that opening win, it may be best not to put too much into it. Playing this UCF offense will be a bit different and it wouldn't be surprising if GT reverted to last year's levels if things don't go to plan early.
Our Pick
Our model, using data from last year, suggests UCF wins by 2 TD's or more. No question Georgia Tech is looking better one game in as they should. They are loaded with returning talent and in year two of a major rebuilding effort. Tech will continually improve.
This is the first time out for UCF. But we know this team is loaded with talent and figures to once again win 10+ games and be extremely competitive
Looking back to last year, UCF had extremely close games against the likes of Tulsa, Tulane, Pitt and Cincinnati. In fact, they lost 3 of those games. POint being, perhaps an improved Tech team can make a game of this providing it can get the offense going.
Furthermore, with a game against FSU under their belts, Tech may very well have an edge early on in this game, considering UCF hasn't played yet combined with all of the prep time lost to COVID.
So we'll break this wager up into 3 equal parts as follows.
Ga Tech + 1/2 1st quarter
Ga Tech +4 1st Half
Ga Tech +8 for the game