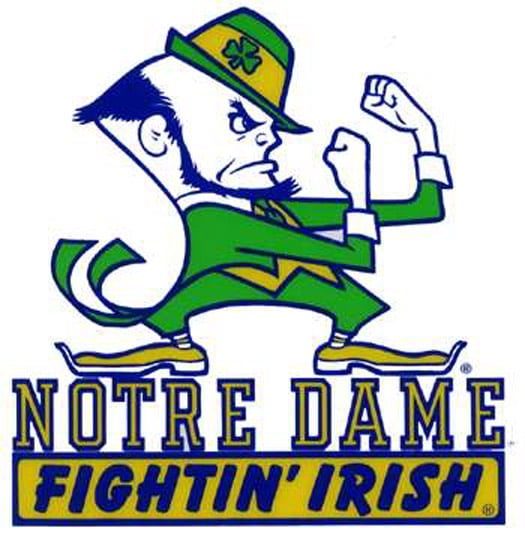 Notre Dame and South Florida are coming off season-opening wins, but neither looked all too convincing. That won't stop people from betting Notre Dame, who is home and opened as a -26.5 point favorite with an over/under of 52.5 at Bovada.
The Fighting Irish couldn't get anything going against Duke and were in a battle most of the way until pulling away in the fourth quarter en route to a 27-13 win. It wasn't too dissimilar for the Bulls, mainly because they struggled to separate from The Citadel in a 27-6 win.
Neither Team Impressed Week 1
Even if those games weren't played, the view on these teams probably wouldn't be different. Given the weird offseason, it may be best to ignore some of the early performances.
That goes for Notre Dame quarterback Ian Book, who never looked too comfortable against Duke, completing 19-of-31 passes for 263 yards and one touchdown. He eventually got the job done, but 75 of those yards came on one pass to Kyren Williams.
The good news is that the ground game was just fine, totaling 178 yards on 4.2 yards per carry. Williams led the way with 112 rushing yards and 93 receiving yards.
It's expected to be a similar methodical performance against USF with the rushing attack leading the way and Book completing passes when needed.
Citadel Ran for 200 Yards
It's hard to get a read on USF's defense after its opener, but it's worth mentioning The Citadel ran for 200 yards on 3.7 yards per carry behind its quarterback.
If the Bulls can't limit what The Citadel does on the ground, stopping Notre Dame is another kind of problem. Its offense may also be an issue, mainly because USF managed just 102 passing yards on 4.1 yards per pass in that opener. 
Sophomore quarterback Jordan McCloud won the starting gig, but he didn't look much improved from last year when he averaged 6.4 yards per attempt for 12 touchdowns and eight picks.
If the Bulls want to compete in this game, they'll need their rushing attack to do almost everything, similar to the 302 yards they had against The Citadel.
Obviously, that won't happen again, but Johnny Ford and Kelley Joiner are a nice one-two duo of sophomore running backs and both should have solid campaigns in the AAC.
The problem is that Notre Dame's defense is another level and that showed up in its win, holding Duke to 73 rushing yards on 2.4 yards per carry. If that happens to USF, it's hard to see them topping 10 points unless McCloud turns up the heat and shows a little more with his arm.
The Fighting Irish are on another level as a team and while that didn't fully show up against Duke, their defense may be enough to win this matchup.
As for USF, it won't be easy moving from The Citadel to Notre Dame in the matter of a week. That's a big difference in terms of size and skill, which should lead to heavy money on the favorites.
Our Pick
Really can't find any reason to consider USF. New coach and staff, new schemes and all with a team that wasn't very good at all in 2019. This is a rebuilding project.
As mentioned above, The Irish are on another level. Usually teams show the most improvement from week 1, in weeks 2 and 3. Granted, this isn't a normal year but with a week under their belts we'd expect more from the ND offense this week.
We'll lay the big number with Notre Dame. Notre Dame -26